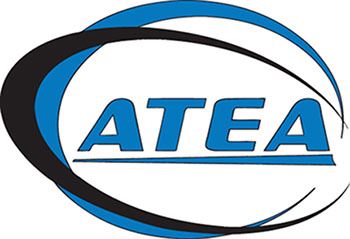 WDT Makes an Impact at American Technical Education Association Annual Conference

Western Dakota Technical (WDT) College excellence continues to excel at a national level. During this week's American Technical Education Association's (ATEA) 54th National Conference, a WDT faculty member has received an award, the college's President has advanced as an officer of the organization, and two additional employees were selected as panelists.

Mandy Hertel, WDT General Education - Social Science Program Director, received the inaugural American Technical Education Association (ATEA) Impact to Technical Education Award on April 27. The surprise award was announced live during the 54th ATEA National Conference virtual awards ceremony.


Hertel earned a Master's degree in Educational Psychology from Capella University headquartered in Minneapolis, Minn. She has a Bachelor's degree in Sociology with a Minor in Psychology from Black Hills State University. Mandy has been teaching at WDT since 2012.

Ann Bolman, Ed.D, WDT President, is being sworn in as the ATEA 2nd Vice President today, April 29.

Tiffany Howe, Vice President for Teaching and Learning, was a panelist in the Allied Health Care session on April 28. The group discussed, "How to integrate interprofessional education into curriculum".

Bryan Mitchell, Co-Director of Controlled Environment Agriculture and Director of Electrical Trades, is a Controlled Environment panelist in the Agriculture: Livestock, Crop, Controlled Environment and Forestry session, today, April 29. The panelists will discuss, "Sustaining Agriculture and Forestry for the Future".

"We are very proud that Mandy Hertel was recognized for excellence by ATEA. She is an outstanding faculty member both inside the classroom and outside in the collaboration processes needed to ensure WDTC's graduates have both the technical and general education skills to perform in their careers and to continue learning throughout their lives," Dr. Bolman said. "In addition, we are excited to take on leadership roles through presenting and board service. This type of leadership provides opportunities for collaborations with two-year colleges nationally. WDT is always happy to share our expertise and to learn from others—all in the name of promoting technical education excellence and opportunities for our graduates."

WDT recognizes all of our outstanding nominees for the following ATEA Awards:

Faculty of the Year Nominee – Ethan Burk, Automotive Technology Program Co-Director
Faculty of the Year Nominee - Mandy Hertel, General Education – Social Science Program Director
Industry Partner Nominee – Silver Star Award – Rapid City Police Department
Program of the Year Nominee – tie – Criminal Justice & Practical Nursing
Student of the Year Nominee – Nathan Hannan, Diesel Technology Program
About the ATEA
The American Technical Education Association (ATEA) was founded in 1928 by William Fenniger and a team of technical education leaders across the nation. It is a premier association for the post-secondary technical educator, with emphasis on professional development.

About Western Dakota Tech
Western Dakota Tech was established in 1968 and is the only technical college serving the western South Dakota region.

Western Dakota Tech offers programs in a variety of fields, including Business and Computers, Construction and Manufacturing, Energy and Environmental Technologies, Health Sciences, Legal and Public Services, and Transportation Technologies.

Ninety-nine percent of Western Dakota Tech's most recent graduates are working, continuing their education, or are enlisted in the military. [Placement information is derived from graduate surveys, faculty-collected data, placement surveys started six months after graduation, and the South Dakota Department of Labor and Regulation. Overall placement rate is figured by: (responding graduates employed, continuing education, or in military service)/(responding graduates who are seeking employment). The number of program graduates are unduplicated by CIP code.]

Western Dakota Tech faculty, staff, and administration focus their efforts on helping students gain the skills and experiences they need to succeed. Through hands-on learning, internships, and industry partnerships, Western Dakota Tech students graduate ready to make a real and immediate contribution to their employers and to their communities.

For information about Western Dakota Tech, call (800) 544-8765 or (605) 718-2565 or send an email to Admissions@wdt.edu. Visit us on the web at wdt.edu.