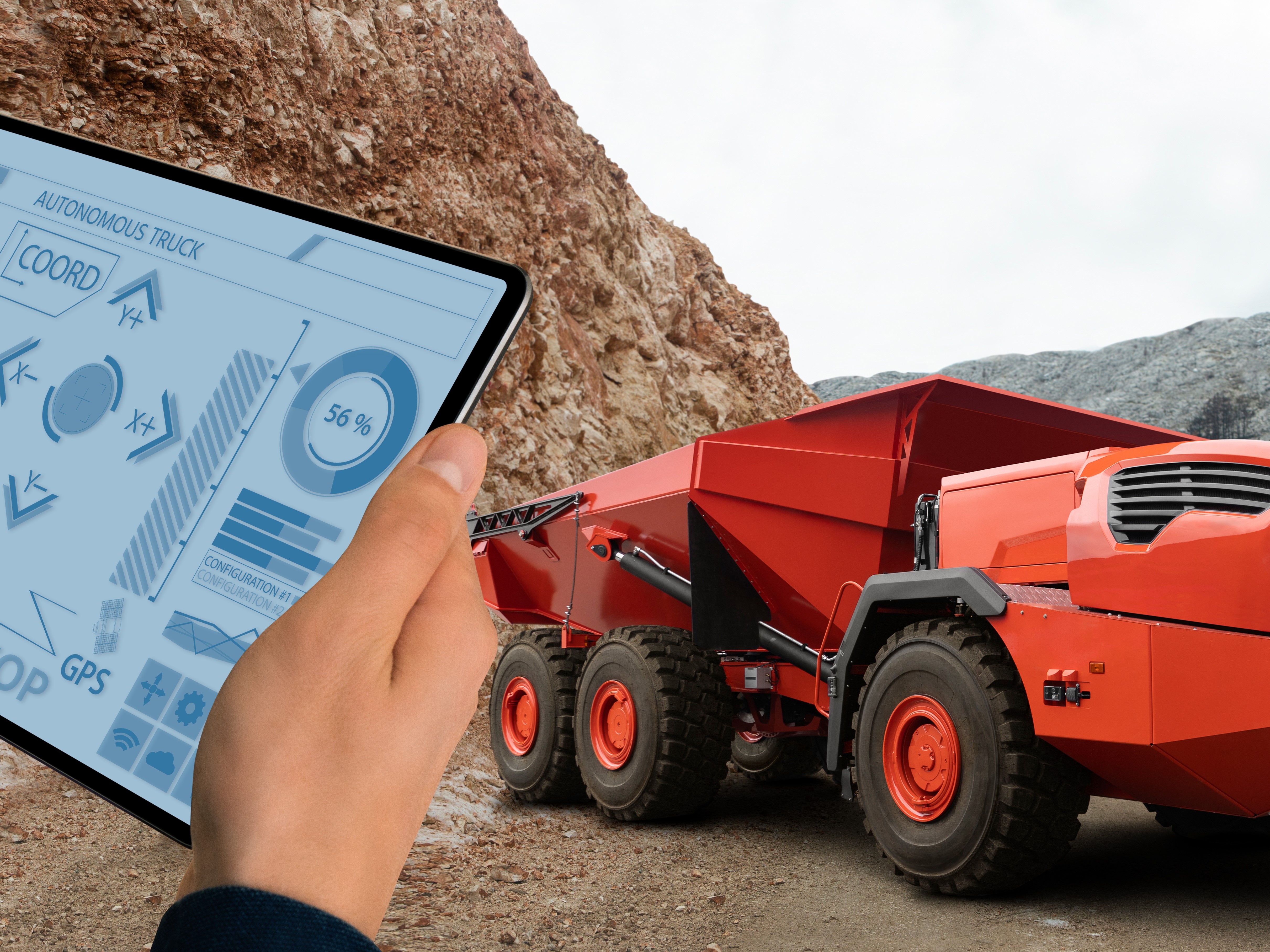 If you are looking to enter an exciting and growing career field with companies expressing the desire to hire our graduates upon graduation, Western Dakota Technical College's (WDTC) Autonomous Equipment Technician (AET) Program could be a great fit for you.

WDTC is hosting an Autonomous Equipment Technician Program and Full-Ride Scholarship Information Event at the college from 5:30 p.m. to 6:30 p.m., Tuesday, Dec. 7. Attend this free event to learn more about this new program, which is starting due to industry demand, in January 2022. You will be able to meet Program Director Justin Jutting and industry experts looking to hire graduates of this 9-month program. There will be a virtual reality demo. Six CAT-sponsored, full-ride scholarships are available for the AET program. (Application deadline is Jan. 1, 2022.) Admissions representatives will be on hand to help apply (always free at WDTC), financial aid information will be available, and a Foundation representative will assist with scholarship applications at the event.

Students in the Autonomous Equipment Technician program will learn the skills required to install, commission, and maintain electrical and mechanical systems. Graduates in this field will bridge the gap between basic mechanical systems and advanced Information Technology (IT) systems. Principles of electricity, networking, welding, and mechanical skill will provide a foundation for various autonomous systems.

Students will study and learn to interpret and apply skills required to keep autonomous technology enabled on various types of job sites in industries such as mining, agriculture, and construction. The training will provide students the flexibility to pursue different areas of employment in the autonomous technology industry, from hardware and software implementation and upgrading to troubleshooting and consulting.

Graduates will have the skills to support technology offerings that range from machine health and fleet management software to fully autonomous operations. Potential on-site roles include site manager, application specialist, builder, controller, service technician, and site engineer. In addition, graduates will find opportunities to work in remote support centers that provide 24/7 service for technologies. Training includes virtual reality simulation, hands-on learning, welding, mechanical, electronics, and autonomous technology training.

Individuals with experience working on diesel engines, welding, working in electrical trades, and with computer-science experience should consider this program and career field. (This would be a benefit to the student, but is not a program requirement as the skills necessary to succeed will be taught in the program.)

AET career opportunities are available in the region, nation, and internationally.

Register to attend the Tuesday, Dec. 7, event at: wdt.edu/aetregistration.

Learn more about the Autonomous Equipment Technician program at: wdt.edu/aet.

Apply for an Autonomous Equipment Tech Program full-ride scholarship at https://my.wdt.edu/ICS/Scholarship/.

For more information, call WDTC Admissions at (605) 718-2565 or email Admissions@wdt.edu.
--------------------------------------

About Western Dakota Technical College
Western Dakota Technical College (WDTC) was established in 1968 and is the only technical college serving the western South Dakota region.

WDTC offers programs in a variety of fields, including Business and Computers, Construction and Manufacturing, Energy and Environmental Technologies, Health Sciences, Legal and Public Services, and Transportation Technologies.

Ninety-eight percent of Western Dakota Tech's most recent graduates are working, continuing their education, or are enlisted in the military. [*Placement information is derived from graduate surveys, faculty-collected data, placement surveys started six months after graduation, and the South Dakota Department of Labor and Regulation. Overall placement rate is figured by: (responding graduates employed, continuing education, or in military service)/(responding graduates who are seeking employment). The number of program graduates are unduplicated by CIP code.]

Western Dakota Technical College faculty, staff, and administration focus their efforts on helping students gain the skills and experiences they need to succeed. Through hands-on learning, internships, and industry partnerships, Western Dakota Tech students graduate ready to make a real and immediate contribution to their employers and to their communities.

For information about WDTC, call (800) 544-8765 or (605) 718-2565 or send an email to Admissions@wdt.edu. Visit us on the web at wdt.edu.