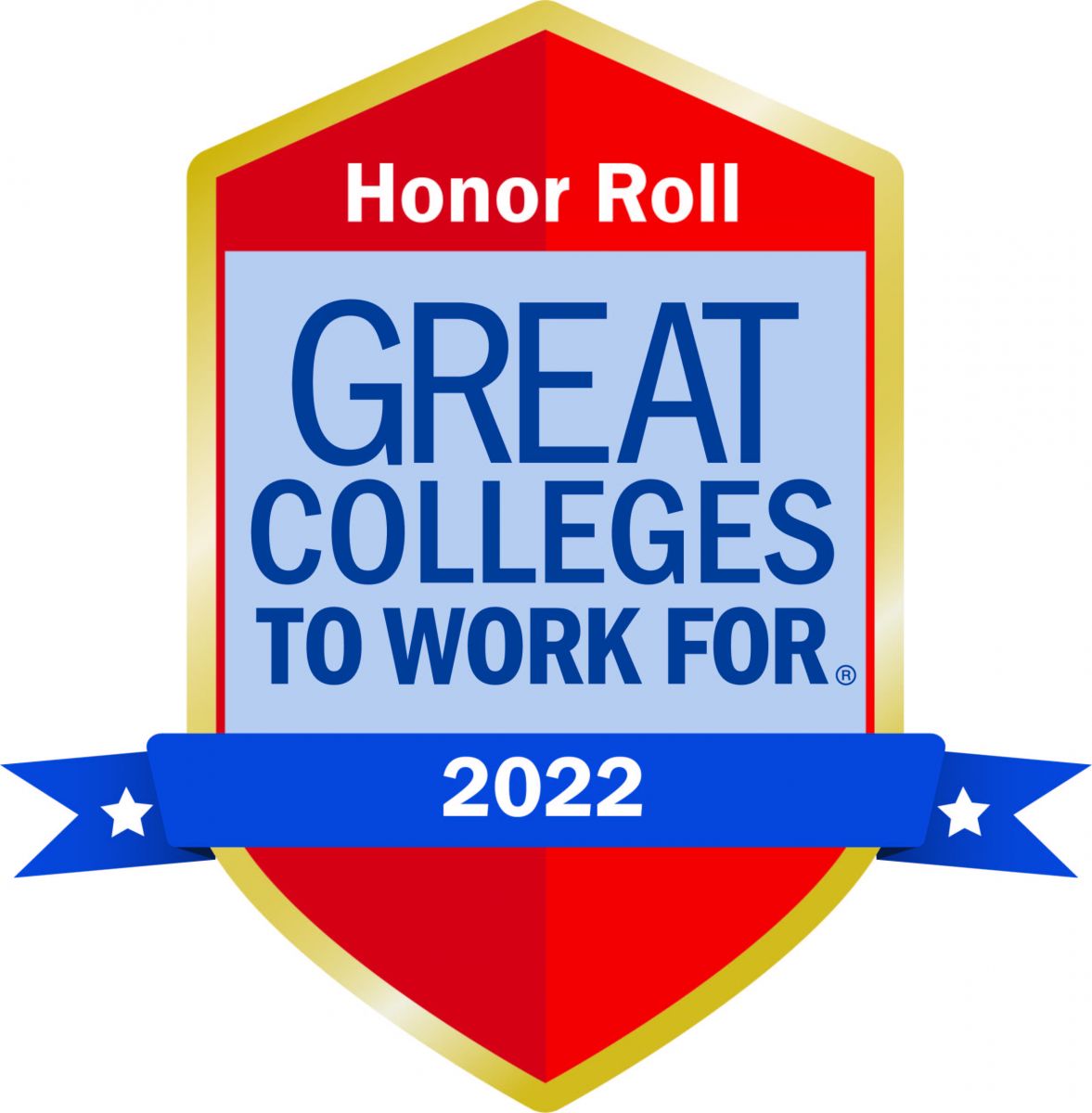 National survey results are in, and Western Dakota Technical College (WDTC) is once again honored to be named one of the best colleges in the nation to work for, according to the Great Colleges to Work For® program. The announcement was made at GreatCollegesList.com today, Sept. 12.
This is the fifth consecutive year WDTC has earned the "Great Colleges to Work For" designation and the third time it has received the additional "Honor Roll" listing. WDTC is the only college in South Dakota to receive the honors in 2022.
These honors put WDTC in elite company. Great Colleges to Work For® program 2022 survey results are based on responses from almost 49,000 faculty and staff at 212 institutions: 130 four-year colleges and universities and 82 two-year colleges. All accredited institutions in the United States with an enrollment of at least 500 were invited to participate, at no cost to them. In all, 68 of those institutions achieved "Great College to Work For" recognition for specific best practices and policies.
Results are reported for small, medium, and large institutions, with WDTC included among the small colleges with 500 to 2,999 students.
Western Dakota Technical College received honors in six categories this year:
Professional Development;
Confidence in Senior Leadership;
Faculty & Staff Well-being;
Shared Governance;
Faculty Experience; and
Diversity, Inclusion & Belonging
WDTC was also named to the Great Colleges Honor Roll, a status granted to only 42 colleges each year highlighted most across the recognition categories. This is the third time the college has achieved Honor Roll designation (previously 2019 and 2018).
"Everyone at Western Dakota Technical College is united in our focus on student success, and we know developing high-performing students is much easier to accomplish when we put in the hard work to be a high-achieving, positive work environment. This recognition is a testament to the dedication our faculty and staff have for each other and for our students. I am so lucky to lead this exceptional college team," said Ann Bolman, Ed.D., WDTC President.
The survey results are based on a two-part assessment process: an institution questionnaire that captured employment data and workplace policies from each institution, and a survey administered to faculty, administrators, and professional support staff. The primary factor in deciding whether an institution received recognition was employee feedback.
The Great Colleges to Work For® program is one of the largest and most respected workplace recognition programs in the country. For more information and to view all current and previous recognized institutions, visit the Great Colleges program website at GreatCollegesProgram.com and GreatCollegesList.com. ModernThink, a strategic human capital consulting firm, administered the survey and analyzed the results.

---------------------------------------------------
About Western Dakota Technical College

Western Dakota Technical College (WDTC) was established in 1968 and is the only technical college serving the western South Dakota region.
WDTC offers more than 40 programs in a variety of fields, including Business and Computers, Construction and Manufacturing, Energy and Environmental Technologies, Health Sciences, Legal and Public Services, and Transportation Technologies.
Ninety-nine percent of Western Dakota Technical College's most recent graduates are working, continuing their education, or are enlisted in the military. [*Placement information is derived from graduate surveys, faculty-collected data, placement surveys started six months after graduation, and the South Dakota Department of Labor and Regulation. Overall placement rate is figured by: (responding graduates employed, continuing education, or in military service)/(responding graduates who are seeking employment). The number of program graduates are unduplicated by CIP code.]
Western Dakota Technical College faculty, staff, and administration focus their efforts on helping students gain the skills and experiences they need to succeed. Through hands-on learning, internships, and industry partnerships, Western Dakota Tech students graduate ready to make a real and immediate contribution to their employers and to their communities.
For information about WDTC, call (800) 544-8765 or (605) 718-2565 or send an email to Admissions@wdt.edu. Visit us on the web at wdt.edu.