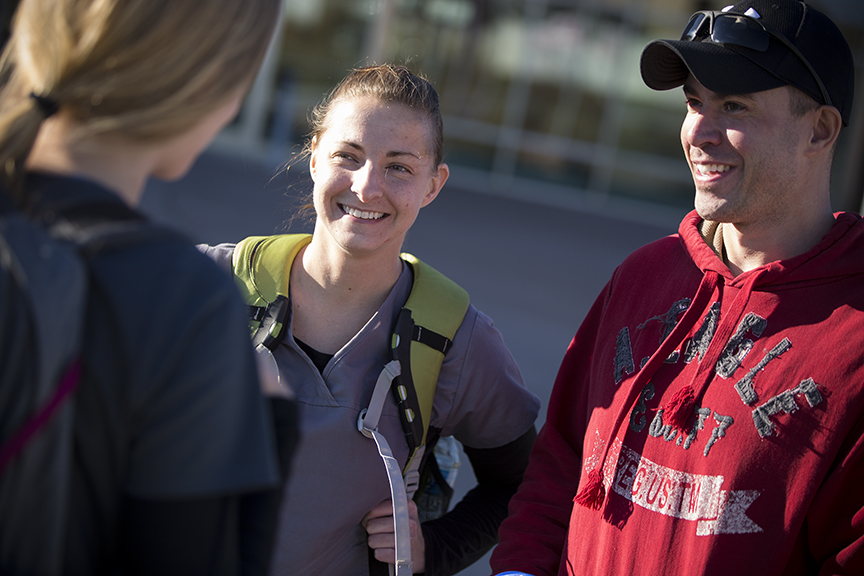 Western Dakota Tech is pleased to announce it ranks as one of the nation's Best Community Colleges. In WalletHub's 2017 Best & Worst Community Colleges report, released Aug. 21, Western Dakota Tech placed No. 49 out of 728 community colleges.

South Dakota, as a whole, rated the No. 1 state for the Best Community College System in the United States. Alaska, Washington, Florida and Wisconsin finished out the top five states. Western Dakota Tech was one of only three community colleges in South Dakota to rank in the top 50 of the Best Colleges. (The other two are Lake Area Technical Institute at 10 and Mitchell Technical Institute at 13.) To determine where students can receive the best education at the lowest price, WalletHub's analysts compared more than 700 community colleges across 14 key indicators of cost and quality. WalletHub's data set ranges from the cost of in-state tuition and fees to student-faculty ratio to graduation rate.

"I congratulate Western Dakota Tech's Faculty and Staff for their hard work which has resulted in our college rising into the top 50 community colleges in this year's WalletHub report," said Western Dakota Tech President Ann Bolman, Ed.D. "This is a great achievement! Potential students and their parents can rest assured Western Dakota Tech is a quality college, providing a great education, at a good price. We have 100 percent of the talent and resources to be the best technical college in the United States and we will continue to strive for that designation."

WalletHub's 2017 Best & Worst Community Colleges report can be viewed at: https://wallethub.com/edu/best-worst-community-colleges/15076/. The organization's 2017 States with the Best & Worst Community-College Systems report is at: https://wallethub.com/edu/states-with-best-worst-community-college-systems/15073/.

About WalletHub
WalletHub is the first-ever website to offer free credit scores and full credit reports that are updated on a daily basis. WalletHub proves: 1) Customized credit-improvement advice; 2) Personalized savings alerts; and 3) 24/7 wallet surveillance. Such features are supplemented by more reviews of financial products, professionals and companies than any other website offers and a diverse community of subject matter experts. WalletHub is owned by Evolution Finance, Inc. and is based in Washington, DC.

About Western Dakota Tech
Western Dakota Tech was established in 1968 and is the only technical college that serves the western South Dakota region.

Western Dakota Tech offers programs in a variety of fields, including Business and Computers, Construction and Manufacturing, Energy and Environmental Technologies, Health Sciences, Legal and Public Services, and Transportation Technologies.

More than 96 percent of Western Dakota Tech's most recent graduates are working, continuing their education, or are enlisted in the military.

Western Dakota Tech faculty, staff, and administration focus their efforts on helping students gain the skills and experiences they need to succeed. Through hands-on learning, internships, and industry partnerships, Western Dakota Tech students graduate ready to make a real and immediate contribution to their employers and to their communities.

For information about Western Dakota Tech, call (800) 544-8765 or (605) 718-2565 or send an email to admissions@wdt.edu. Visit us on the web at www.wdt.edu.