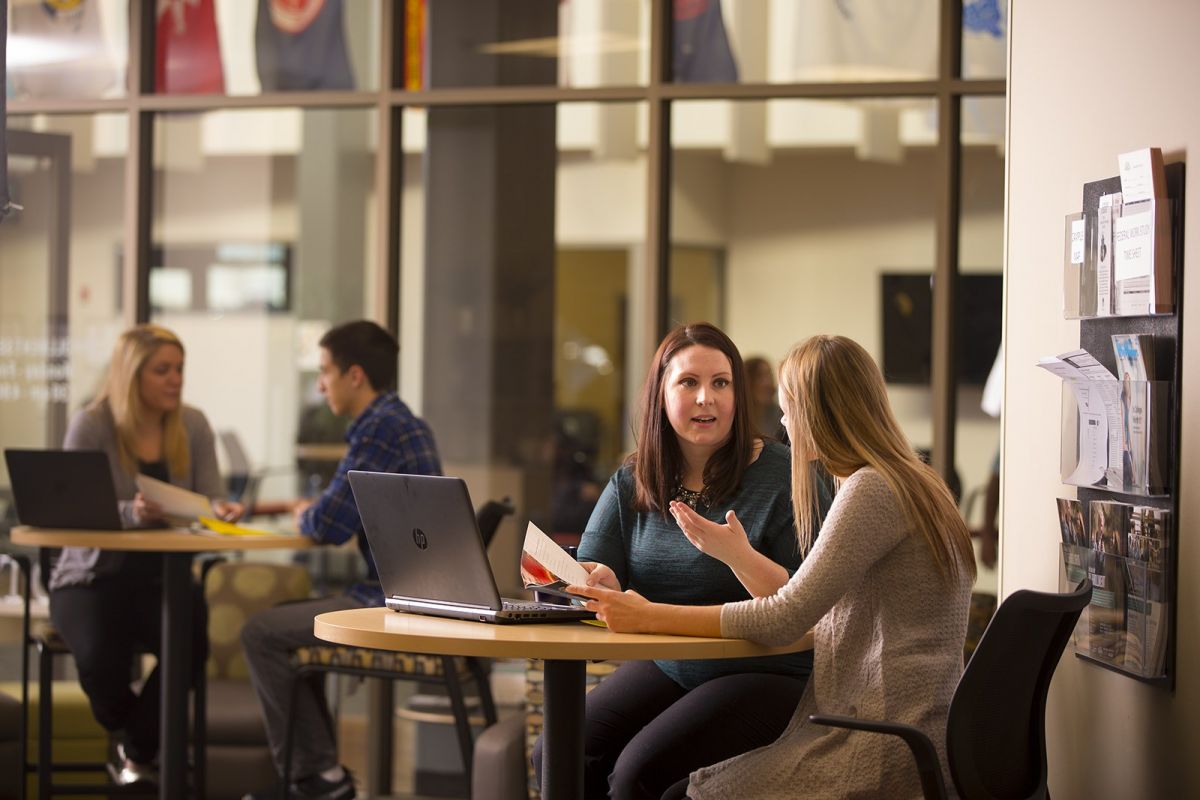 Streamlined Admissions Process, Help is Available

Are you ready to prepare for a career in a well-paying, high demand profession? Whether you are attending high school, are a recent high school graduate, or looking to start a new career, Western Dakota Tech is here to help you on your path to success.

"Western Dakota Tech offers more than 30 programs in some of the fastest growing professional fields and industries," said Janelle Locke, Assistant Director for Admissions and Recruitment. "At our college, we have an efficient process and have a staff readily available to answer questions." Western Dakota Tech's Admissions process is as follows:

Submit a completed online application for Admissions.
Schedule to take the ACCUPLACER test ($15). This is a placement exam for math, English and reading.
Schedule and complete an Admissions Advising Session on campus or by phone.
Send a copy of your school transcripts or GED scores to the Admissions office.
Submit a copy of your immunization certification from a certified physician. (Showing two doses of immunization against MMR - Measles, Mumps, Rubella.)
Once you receive your acceptance letter, schedule a time to register for classes.
For more information and/or to begin the Admissions process, call Admissions at (605) 718-2565 or email

admissions@wdt.edu

.

Western Dakota Tech has also made it easy for potential students who prefer to begin the Admissions process on campus. The Enrollment Services department provides a one-stop-shop where Admissions, Enrollment, Financial Aid, and Student Accounts are all housed in the same area on the first floor in Dakota Hall. (Appointments are not necessary, but can help reduce wait-time, by calling to schedule at 605-718-2565.)

Western Dakota Tech offers courses on campus and on online. For a complete list of Fall Semester courses, visit https://my.wdt.edu/ICS/Course_Schedule.jnz, select Term: 2018-2019 Fall, and click the "Search" button. More information about Western Dakota Tech is available the website at

wdt.edu

.

"Registration continues through Friday, Aug. 24, with classes beginning Monday, Aug. 20," Locke said. "Western Dakota Tech professionals strive to make the college application, financial aid, and registration process smooth for future students. I encourage those interested in Fall Semester courses to contact us as soon as possible."

Remember: Admissions and Financial Aid are two separate processes and each requires a different application. The Western Dakota Tech Financial Aid Office is also located in the one-stop-shop Enrollment Services department on campus.

To apply for Federal Financial Aid, the applicant must complete the Free Application for Federal Student Aid (FAFSA). The FAFSA can be completed online at

www.fafsa.gov

. For more information, contact the Western Dakota Tech Financial Aid office at (605) 718-2988 or 1-800-544-8765.
----------------------------------------------------------------------------------------
About Western Dakota Tech
Western Dakota Tech was established in 1968 and is the only technical college that serves the western South Dakota region.

Western Dakota Tech offers programs in a variety of fields, including Business and Computers, Construction and Manufacturing, Energy and Environmental Technologies, Health Sciences, Legal and Public Services, and Transportation Technologies.

More than 96 percent of Western Dakota Tech's most recent graduates are working, continuing their education, or are enlisted in the military.

Western Dakota Tech faculty, staff, and administration focus their efforts on helping students gain the skills and experiences they need to succeed. Through hands-on learning, internships, and industry partnerships, Western Dakota Tech students graduate ready to make a real and immediate contribution to their employers and to their communities.

For information about Western Dakota Tech, call (800) 544-8765 or (605) 718-2565 or send an email to

admissions@wdt.edu

. Visit us on the web at www.wdt.edu.