Western Dakota Tech Professionals Program
Western Dakota Tech Professionals is a beneficial program for students to engage in six key areas of personal and professional development, providing a well-rounded experience that will prepare them for a successful future.
Students can enroll in the Professionals Program with their Student Success Coach and will continue to work with them throughout the program to ensure successful completion by graduation.
---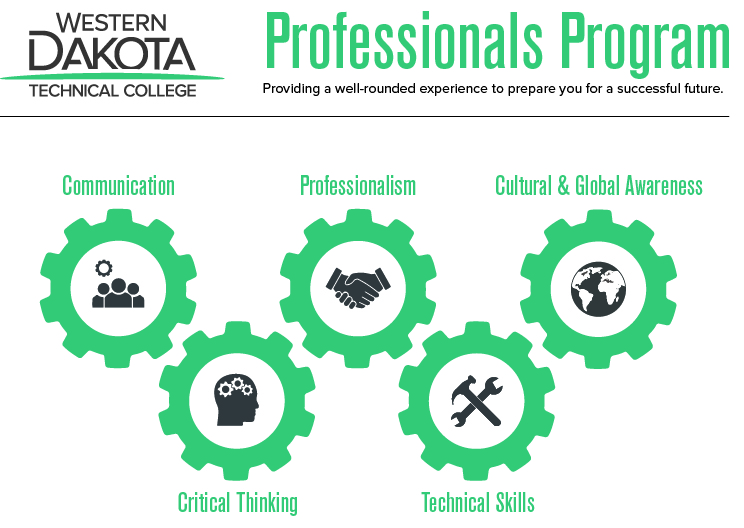 Western Dakota Tech - Professionals Program
Providing a well-rounded experience to prepare you for a successful future.
Leadership & Teamwork: Teamwork & Analytical Skills
Communication: Communication & Technology Skills
Cultural & Global Diversity: Communication & Teamwork Skills
Career Preparation: Like Skills & Employability
Personal Development: Life Skills
Community Involvement: Teamwork Techniques