Black Hills Area Community Foundation Awards $50,000 to eWaste Recycling & Student Education Project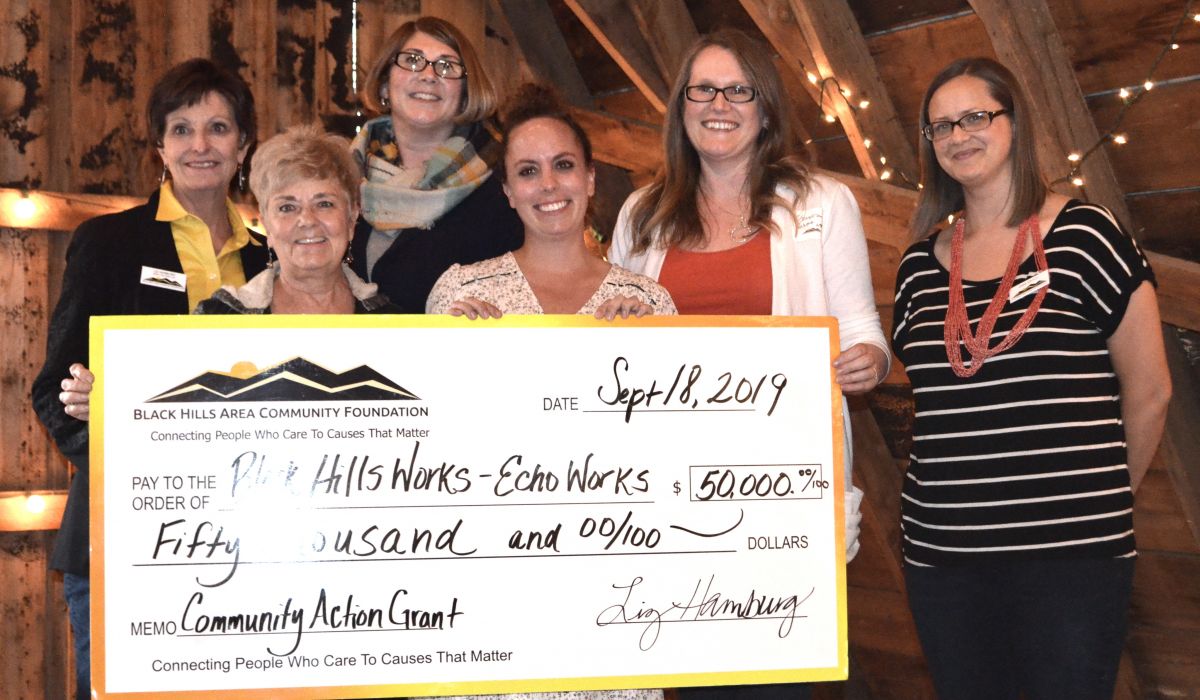 Echo Works Collaborating with Western Dakota Tech to Establish eWaste Recycling Location, Program

This year marked the second year the Black Hills Area Community Foundation (BHACF) awarded the $50,000 Community Action Grant for 2019.This year's recipient is Black Hills Works (BHW) to support their Echo Works Project. Black Hills Works is collaborating with Western Dakota Tech to develop the program.

The grants were announced at a grant celebration on Sept. 18. This year, 20 organizations indicated an interest in applying for the grant and the BHACF invited six organizations to apply. All finalists submitted requests for innovative projects with the potential for great impact, which made the final selection process difficult.

Ultimately, the Black Hills Works: Echo Works Project was selected based on the partnerships formed, the multiple areas of impact from environment to employment and student education, and the gap in services to our community that Echo Works will address.