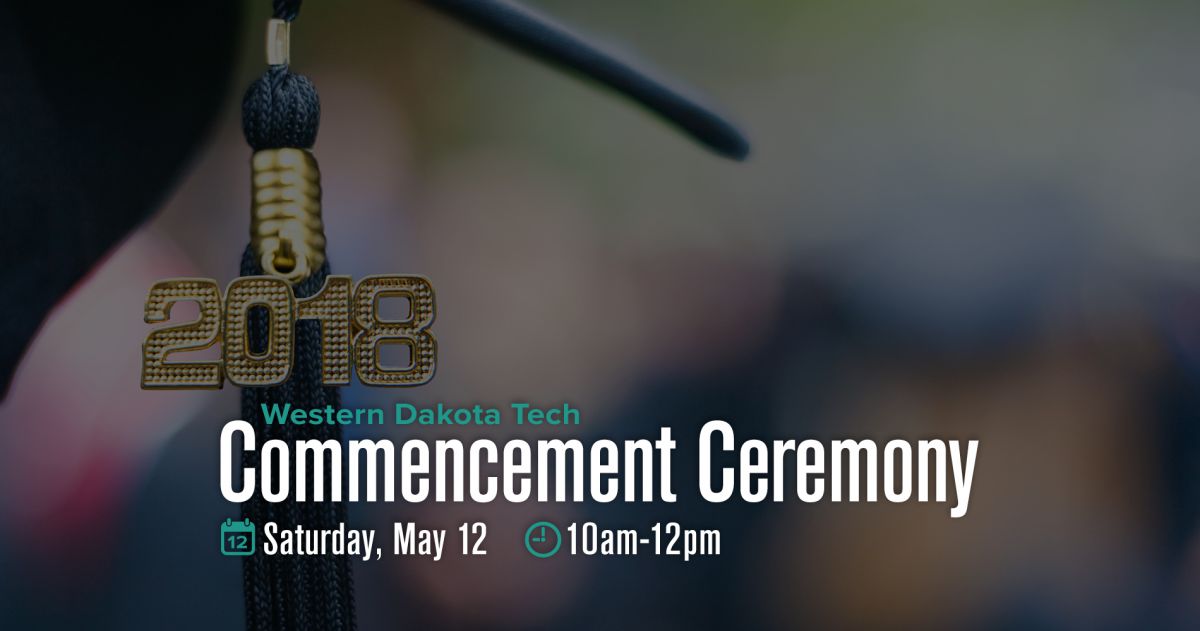 Western Dakota Tech is hosting several events this week to honor graduates during the college's 50th Anniversary. The events will include a Practical Nursing Pinning Ceremony, an Eagle Feather Ceremony for Native American graduates, and Commencement.

Events are as follows:
Practical Nursing Pinning Ceremony - 10 a.m.,

Friday, May 11, Western Dakota Tech Event Center.
Eagle Feather Ceremony - 5 p.m.,

Friday, May 11, Western Dakota Tech Event Center. Speakers to include: Rev. Dr. Gerald Yellowhawk, Jayce DeCory, and Whitney Rencountre II.
Commencement- 10 a.m.,

Saturday, May 12,

Barnett Arena, Rushmore Plaza Civic Center. The commencement speaker is Tom Jackson, Jr., Ed.D., Black Hills State University President. The Distinguished Service Award will be presented to Sheryl Kirkeby, Board Member, Rapid City Board of Education. Dan Cahoy, Entrepreneur and 2012 Business Management and Marketing graduate, has been selected to receive the Distinguished Alumni Award.
About Western Dakota Tech

Western Dakota Tech was established in 1968 and is the only technical college that serves the western South Dakota region.

Western Dakota Tech offers programs in a variety of fields, including Business and Computers, Construction and Manufacturing, Energy and Environmental Technologies, Health Sciences, Legal and Public Services, and Transportation Technologies.

More than 96 percent of Western Dakota Tech's most recent graduates are working, continuing their education, or are enlisted in the military.

Western Dakota Tech faculty, staff, and administration focus their efforts on helping students gain the skills and experiences they need to succeed. Through hands-on learning, internships, and industry partnerships, Western Dakota Tech students graduate ready to make a real and immediate contribution to their employers and to their communities.

For information about Western Dakota Tech, call (800) 544-8765 or (605) 718-2565 or send an email to admissions@wdt.edu. Visit us on the web at www.wdt.edu.