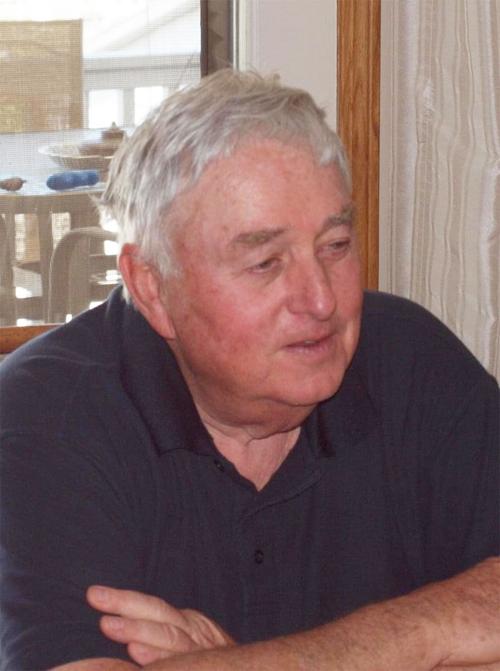 Black Hills Tire owners Weston and Tenise Chapman, Western Dakota Tech graduates and 2020 Distinguished Alumni Award recipients, are sponsoring a Western Dakota Tech scholarship in the honor of the late Jim Schnaible.

Jim was an instructor for the Automotive Program at Western Dakota Technical College for 31 years before retiring in 2004. He unexpectedly passed on Dec. 5, 2020. During his tenure at Western Dakota Tech, Jim had 434 graduates, but the Chapmans say he was more than a teacher to those students – he was often a counselor, mentor and friend – guiding many of his students through challenging times and teaching life lessons with a joke and a smile!

"Jim played quite a role during my college career. Even after opening Black Hills Tire, he would stop in and check on me from time to time," Weston said.

The Jim Schnaible Memorial Scholarship is an annual, merit-based scholarship, that focuses on rewarding ambitious, driven, goal-oriented individuals with a desire to become an Automotive Technician. This is a $10,000 scholarship, paid $5,000 per year, open to anyone with the intent of enrolling in Western Dakota Technical College's Automotive Technology program.

Click to find out more about this scholarship. You can apply for this scholarship, and view and apply for additional scholarships, at wdt.awardspring.com.

The deadline to apply for WDT scholarships is March 31.



If you have questions or would like assistance applying, call Jennie Best, WDT Foundation Assistant Director of Scholarships, at (605) 718-3061 or email

Jennie.Best@wdt.edu

.

-----------------------------------------------------------------------

About Western Dakota Tech

Western Dakota Tech was established in 1968 and is the only technical college serving the western South Dakota region.

Western Dakota Tech offers programs in a variety of fields, including Business and Computers, Construction and Manufacturing, Energy and Environmental Technologies, Health Sciences, Legal and Public Services, and Transportation Technologies.

Ninety-nine percent of Western Dakota Tech's most recent graduates are working, continuing their education, or are enlisted in the military. [Placement information is derived from graduate surveys, faculty-collected data, placement surveys started six months after graduation, and the South Dakota Department of Labor and Regulation. Overall placement rate is figured by: (responding graduates employed, continuing education, or in military service)/(responding graduates who are seeking employment). The number of program graduates are unduplicated by CIP code.]

Western Dakota Tech faculty, staff, and administration focus their efforts on helping students gain the skills and experiences they need to succeed. Through hands-on learning, internships, and industry partnerships, Western Dakota Tech students graduate ready to make a real and immediate contribution to their employers and to their communities.

For information about Western Dakota Tech, call (800) 544-8765 or (605) 718-2565 or send an email to

Admissions@wdt.edu

. Visit us on the web at

wdt.ed

u.