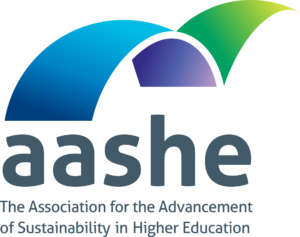 "EchoWorks: An Electronics Recycling Community Partnership", a Western Dakota Tech (WDT) project with Black Hills Works, was an Association for the Advancement of Sustainability in Higher Education (AASHE) Sustainability Award Finalist for 2020. WDT's project being selected a national finalist in the Associate/2-year Institutions category is a great accomplishment with there being 450 submissions across four award categories this year!




EchoWorks is a social enterprise that recycles electronic waste and employs people with disabilities through Black Hills Works. Located on the campus of WDT, EchoWorks provides an integrated work environment for people with disabilities, while also utilizing students from key programs on campus, including Environmental Engineering, Electrical Trades, and Truck Driving. A September 201grant from the Black Hills Area Community Foundation provided an opportunity to launch EchoWorks on the WDT campus.



"WDT, in our partnership with EchoWorks, is honored to have been named a finalist in the Association for the Advancement of Sustainability in Higher Education Sustainability Awards," said Ann Bolman, Ed.D., Western Dakota Tech President. For our community, the electronics recycling effort currently underway is key to preserving the environment for generations to come as well as providing meaningful work for EchoWork's excellent employee team. We are very proud of the hard work behind this partnership, the benefits to the environment, and the honor of being a finalist."

The AASHE Sustainability Awards provide global recognition to the individuals and organizations leading the higher education sustainability movement. With the help of volunteer judges from the community, the awards program raises the visibility of high-impact sustainability projects, pioneering research, and student leadership, helping to disseminate innovations and inspire continued progress toward environmental, social and economic health.

Award nomination authors include Kelsey Murray and Chandra Calvert of WDT and Andrea Serna, Tamie Hopp, and Randy Sheppard of Black Hills Works.

Learn more about the WDT/Black Hills Works e-recycling finalist project below along with the category winner and other finalists. (There were also awards given in additional categories.)

The AASHE Campus Sustainability Achievement Award winner and finalists were:

Associate/2-year Institutions
About AASHE
AASHE empowers higher education administrators, faculty, staff and students to be effective change agents and drivers of sustainability innovation. AASHE enables members to translate information into action by offering essential resources and professional development to a diverse, engaged community of sustainability leaders. We work with and for higher education to ensure that our world's future leaders are motivated and equipped to solve sustainability challenges. For more information, visit www.aashe.org. Follow AASHE on Facebook and Twitter.

About Black Hills Works
Black Hills Works provides quality services and self-directed supports to people with disabilities so they can reach their potential and live the lives they choose. We are a person-centered agency, which involves putting the people we support at the center of the decisions and planning that impact their lives. To help people self-direct their lives, we provide education, exposure, and experiences so that they can determine their own goals. Then we provide the supports they need to achieve their goals and to live their dreams.

About Western Dakota Tech
Western Dakota Tech was established in 1968 and is the only technical college serving the western South Dakota region.

Western Dakota Tech offers programs in a variety of fields, including Business and Computers, Construction and Manufacturing, Energy and Environmental Technologies, Health Sciences, Legal and Public Services, and Transportation Technologies.

Ninety-nine percent of Western Dakota Tech's most recent graduates are working, continuing their education, or are enlisted in the military. [Placement information is derived from graduate surveys, faculty-collected data, placement surveys started six months after graduation, and the South Dakota Department of Labor and Regulation. Overall placement rate is figured by: (responding graduates employed, continuing education, or in military service)/(responding graduates who are seeking employment). The number of program graduates are unduplicated by CIP code.]

Western Dakota Tech faculty, staff, and administration focus their efforts on helping students gain the skills and experiences they need to succeed. Through hands-on learning, internships, and industry partnerships, Western Dakota Tech students graduate ready to make a real and immediate contribution to their employers and to their communities.

For information about Western Dakota Tech, call (800) 544-8765 or (605) 718-2565 or send an email to Admissions@wdt.edu. Visit us on the web at wdt.edu.