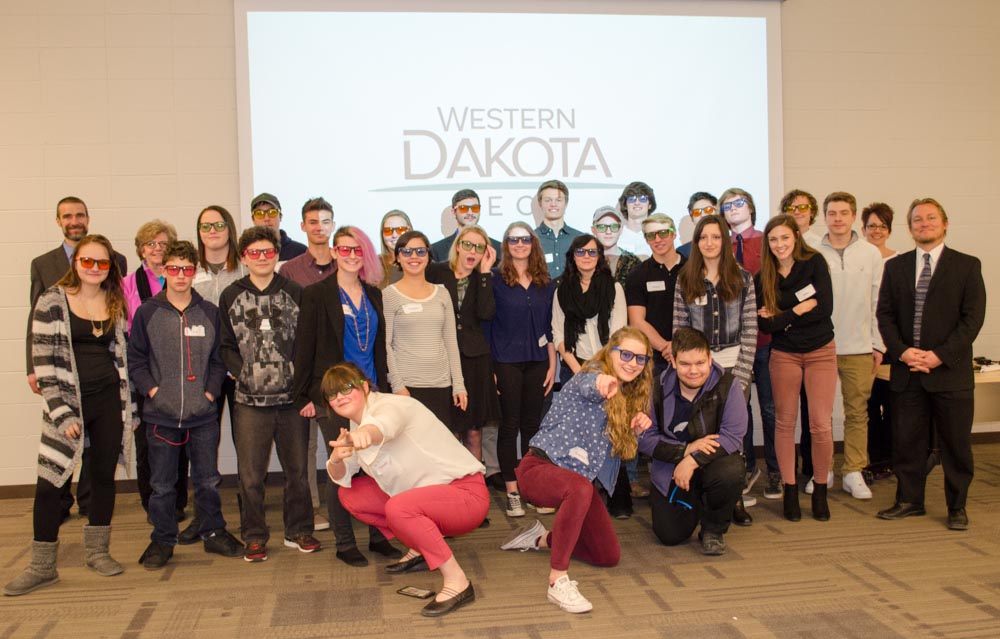 High school students will have the opportunity to "feed the sharks" during Western Dakota Tech's Future Business Professionals Day career exploration camp, Tuesday, Feb. 27. The one-day camp will take place from 8:30 a.m. to 3 p.m. on the Western Dakota Tech campus, 800 Mickelson Dr.
The camp is free and open to all high school students. Students will explore Western Dakota Tech's Business-related programs such as Accounting, Bookkeeping, Business & Technology, Entrepreneurship, Office Professional, Social Media Marketing, Library Science, and additional career paths.
Students will attend three group sessions focusing on financial skills, marketing skills, and sales skills. Participants will learn about networking and entrepreneurship, attend an etiquette luncheon, become familiar with Photoshop, design a company logo and business plan, and then present their ideas to the "sharks". Presenting to "sharks" is a concept based off the ABC reality television series Shark Tank. Contestants on Shark Tank pitch entrepreneurial ideas to venture capitalists who can then choose to invest.
Students are encouraged to register now for Future Professionals Day, as space is limited, at https://www.wdt.edu/future-students/career-exploration-camps. For more information, call Janelle Locke, Admissions Counselor, at (605) 718-2434 or email her at Janelle.Locke@wdt.edu.

------------------------------------------------
About Western Dakota Tech

Western Dakota Tech was established in 1968 and is the only technical college that serves the western South Dakota region.

Western Dakota Tech offers programs in a variety of fields, including Business and Computers, Construction and Manufacturing, Energy and Environmental Technologies, Health Sciences, Legal and Public Services, and Transportation Technologies.

More than 96 percent of Western Dakota Tech's most recent graduates are working, continuing their education, or are enlisted in the military.

Western Dakota Tech faculty, staff, and administration focus their efforts on helping students gain the skills and experiences they need to succeed. Through hands-on learning, internships, and industry partnerships, Western Dakota Tech students graduate ready to make a real and immediate contribution to their employers and to their communities.

For information about Western Dakota Tech, call (800) 544-8765 or (605) 718-2565 or send an email to admissions@wdt.edu. Visit us on the web at www.wdt.edu.