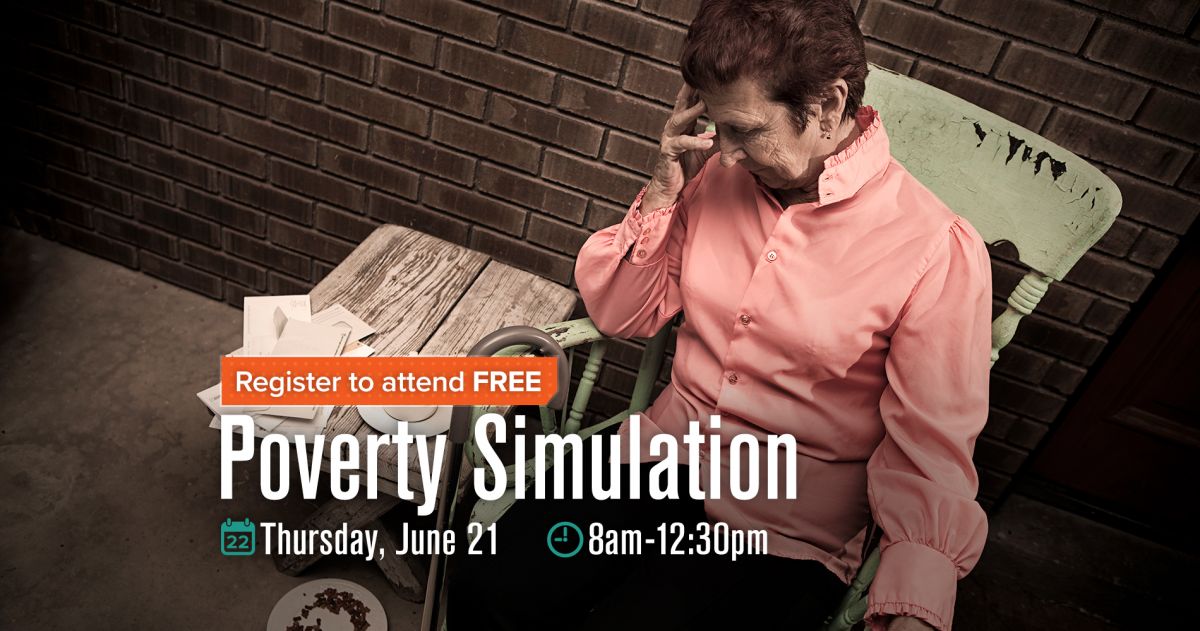 It is difficult to understand what living in poverty is like unless you have lived it. To give people a better idea of the everyday struggles those living in poverty encounter, the Prosperity Initiative and Western Dakota Tech are hosting a free Poverty Simulation at the college, from 8 a.m. to 12:30 p.m., Thursday, June 21.
The simulation event is relevant as there is much poverty in western South Dakota. Oglala Lakota County has the highest poverty rate in the nation. In addition, 12 of western South Dakota's 22 counties exceed the national average, with almost one-third, seven counties, having more than a 30 percent poverty rate.
This event is recommended for anyone who would like to gain a deeper understanding of what it is like to live in poverty, those who want to increase knowledge and support of community programs, and anyone who works with low-income and elderly people.
Poverty simulation participants will:
* Gain insight into the daily lives of those living in poverty.
* Role-play a family facing challenging, but typical, circumstances.
* Utilize the Western Dakota Tech campus to:
Simulate going to urgent care,
Visit a pharmacy,
Pay an electric bill,
Go to jail,
and more.
* "Experience" the harsh realities of poverty and talk about how to address the issues.
Register today for the free Poverty Simulation at
wdt.edu/poverty-sim
. Participation is limited to 160 people.
For more information, email Andrew Kapelewski, Western Dakota Tech Poverty Simulation event coordinator, at
Andrew.Kapelewski@wdt.edu
or call him at (605) 718-2957.
---------------------------------------------------------------------------------------
About Western Dakota Tech
Western Dakota Tech was established in 1968 and is the only technical college that serves the western South Dakota region.
Western Dakota Tech offers programs in a variety of fields, including Business and Computers, Construction and Manufacturing, Energy and Environmental Technologies, Health Sciences, Legal and Public Services, and Transportation Technologies.
More than 96 percent of Western Dakota Tech's most recent graduates are working, continuing their education, or are enlisted in the military.
Western Dakota Tech faculty, staff, and administration focus their efforts on helping students gain the skills and experiences they need to succeed. Through hands-on learning, internships, and industry partnerships, Western Dakota Tech students graduate ready to make a real and immediate contribution to their employers and to their communities.
For information about Western Dakota Tech, call (800) 544-8765 or (605) 718-2565 or send an email to
admissions@wdt.edu
. Visit us on the web at
www.wdt.edu
.