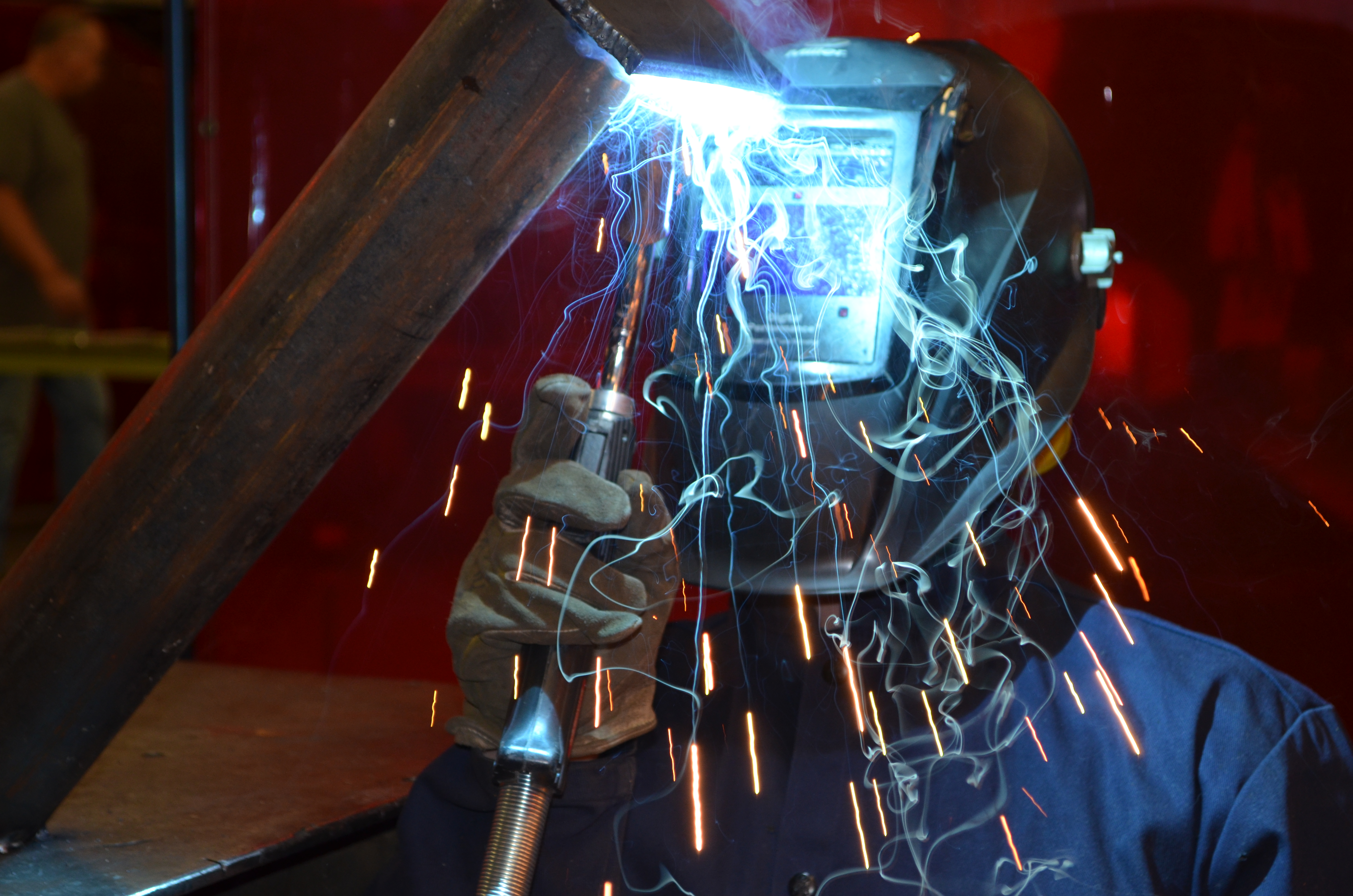 If you have an interest in learning the basics of welding, you are in luck! Western Dakota Tech is offering a six-week course on campus Thursdays, 6 p.m. to 9 p.m., Jan. 24 through Feb. 28. (Total of six classes.)

Students will learn shop/welding safety, the fundamentals of wire feed welding and TIG welding, welding positions, and set up/adjustments of equipment. Participants will complete a project they can keep.

The course will be taught by certified trainer Bill Urban, Western Dakota Tech Welding/Machining instructor.

Cost of the class is $259. Students must be 18 or older. Preregistration and pre-payment is required. Class size is limited and also subject to minimum enrollment. Registration options:

Phone: (605) 718-2410 (Credit card options include Visa, MasterCard or Discover.)
Mail or in person: Western Dakota Tech, Attn.: Corporate Education, 800 Mickelson Dr., Rapid City, SD 57703.
Students will be required to wear proper attire including steel-toed boots; non-flammable clothing, including tight-fitting, long-sleeve shirts; and safety glasses.
Upon successful completion of the course, students will be issued a Certificate of Training from the Western Dakota Tech Corporate Education Center.

For more information, call Corporate Education at (605) 718-2410 or email corped@wdt.edu.

--------------------------------------------
About Western Dakota Tech
Western Dakota Tech was established in 1968 and is the only technical college that serves the western South Dakota region.

Western Dakota Tech offers programs in a variety of fields, including Business and Computers, Construction and Manufacturing, Energy and Environmental Technologies, Health Sciences, Legal and Public Services, and Transportation Technologies.

More than 96 percent of Western Dakota Tech's most recent graduates are working, continuing their education, or are enlisted in the military.

Western Dakota Tech faculty, staff, and administration focus their efforts on helping students gain the skills and experiences they need to succeed. Through hands-on learning, internships, and industry partnerships, Western Dakota Tech students graduate ready to make a real and immediate contribution to their employers and to their communities.

For information about Western Dakota Tech, call (800) 544-8765 or (605) 718-2565 or send an email to admissions@wdt.edu. Visit us on the web at www.wdt.edu.