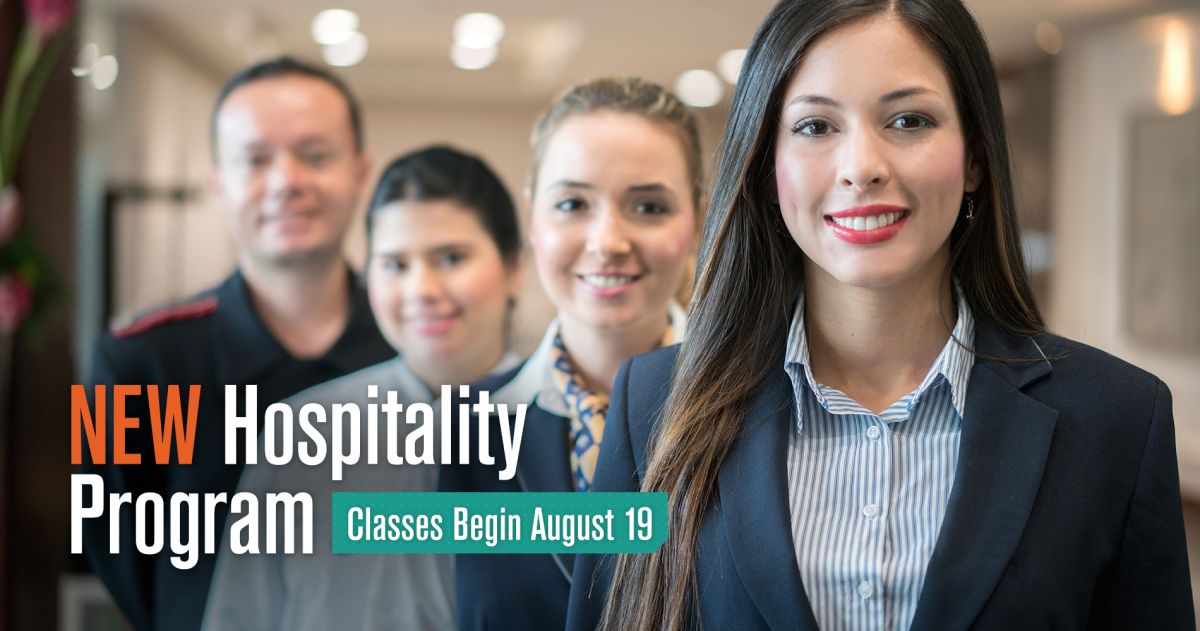 To help fill the high state and local need for skilled workers and managers in the hospitality industry, Western Dakota Tech is excited to announce a new Business - Hospitality program will start Aug. 19. The three semester, 11-month Hospitality diploma program will prepare students to work in this far-ranging industry. "There is a great need for hospitality workers and managers and this diploma will help increase job opportunities for well-trained graduates to help fill these positions," said Tiffany Howe, Western Dakota Tech Vice President for Teaching and Learning.

Labor market information for South Dakota indicates the demand for workers in the hospitality field is strong now and into the future. Through 2026, the number of hospitality positions is expected to grow by 11 percent, according to the South Dakota Labor Market Information Center.

Hospitality jobs can be far ranging, from working with customers face-to-face to working behind-the-scenes. Hospitality work includes jobs in national and state parks, hotels/lodging operations, food and beverage operations, casinos, theme parks, and etc. Positions can vary from hotel management to event planning, sales, marketing, accounting, food operations, and front-of-the house work.

Through the Western Dakota Tech program, students will develop skills in hospitality management principles, finance, and more. Students will learn about varying duties of someone working in the hospitality field and will complete a minimum of 240 internship hours.

Working with local industry representatives, this program is designed to provide students with the necessary education and training consistent with current industry practices while also incorporating foundational courses in Western Dakota Tech's Business and Accounting programs. Students can complete the program online, on campus, or a combination of both.

All of the Hospitality program classes can seamlessly transfer into Western Dakota Tech's Associate of Applied Science degree program in Business & Technology, to provide additional career options.

Click to find out more about the Business-Hospitality program and the Western Dakota Tech Admissions Process. For additional information, call Admissions at (605) 718-2565 or email

Admissions@wdt.edu

.
-----------------------------------------------------------------------------------------------
About Western Dakota Tech

Western Dakota Tech was established in 1968 and is the only technical college serving the western South Dakota region.

Western Dakota Tech offers programs in a variety of fields, including Business and Computers, Construction and Manufacturing, Energy and Environmental Technologies, Health Sciences, Legal and Public Services, and Transportation Technologies.

More than 98 percent of Western Dakota Tech's most recent graduates are working, continuing their education, or are enlisted in the military.

Western Dakota Tech faculty, staff, and administration focus their efforts on helping students gain the skills and experiences they need to succeed. Through hands-on learning, internships, and industry partnerships, Western Dakota Tech students graduate ready to make a real and immediate contribution to their employers and to their communities.

For information about Western Dakota Tech, call (800) 544-8765 or (605) 718-2565 or send an email to

admissions@wdt.edu

. Visit us on the web at

wdt.edu

.