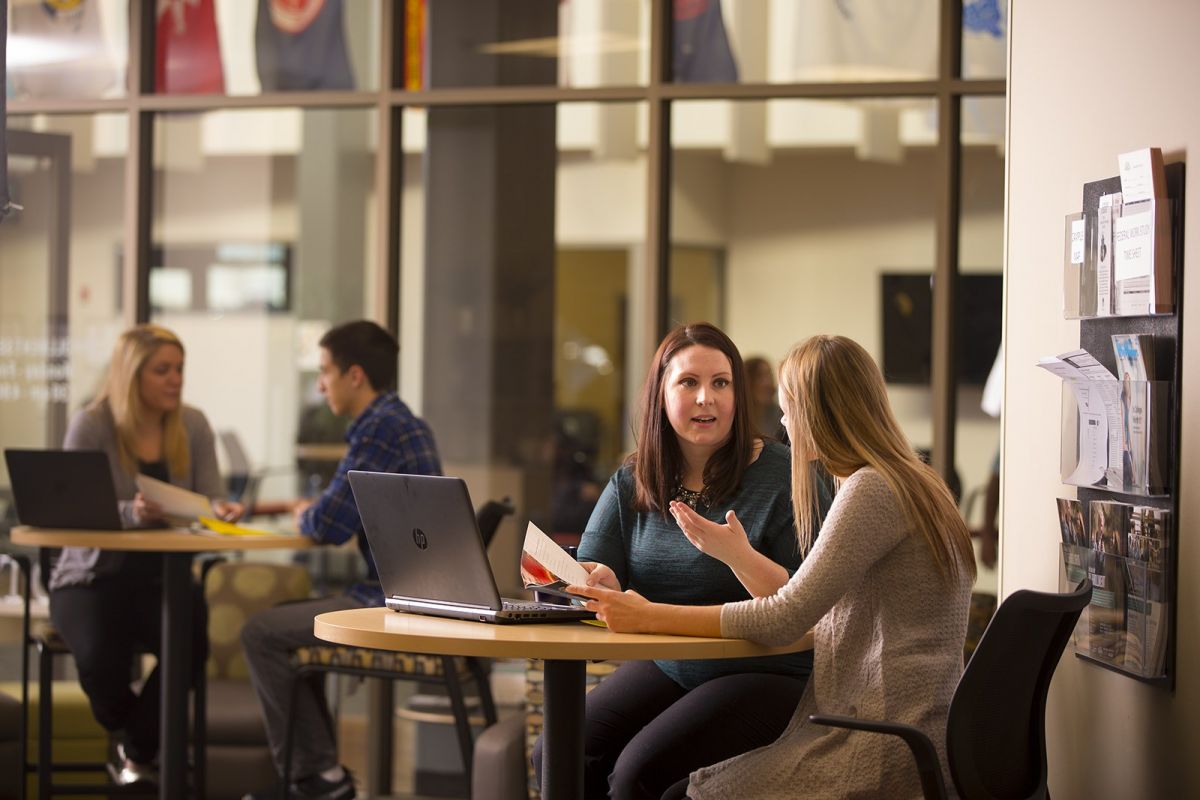 If you face barriers that keep you from achieving your higher education goals you will want to register to attend a special College Visit Night at Western Dakota Tech on Tuesday, March 19. This event will start at 5:30 p.m.and go to 7 p.m.; greeters will welcome attendees inside the main entrance.
Western Dakota Tech and community resource providers are teaming up for this event - one night only - to inform attendees about all the college has to offer and how community resources can help eliminate barriers to going to school such as financial assistance, transportation, child care, etc. Some employers will also be present who are interested in hiring Western Dakota Tech graduates.

Everyone is welcome to attend this event including families. An activity for children will be provided by the Statewide Family Engagement Center.

As during other College Visit Days and Nights offered throughout the year, Western Dakota Tech will provide important information about the college, programs, Corporate Education courses, financial aid, and scholarships. There will also be an opportunity to meet faculty and tour the campus.

This Visit Night will be unique in that seven community resource providers will have booths and will be available to inform attendees of services available to them. They include: Career Learning Center of the Black Hills, Consumer Credit Counseling, Prosperity Initiative, South Dakota Department of Labor and Regulation, South Dakota Statewide Family Engagement Center, Vocational Rehabilitation, and Uplifting Parents.

The event schedule is as follows:

5:30 p.m. to 6:00 p.m. - Welcome and introductions.
6:00 p.m. to 7:00 p.m. - Visit with Faculty, Admissions, Financial Aid, Student Services, Student Success Center, Foundation, Corporate Education, community resource providers and employers. Tour campus.
Register for this special College Visit Night, taking place on March 19, at wdt.edu/visit. For more information, call Western Dakota Tech Admissions at (605) 718-2565 or (800) 544-8765, or email Admissions@wdt.edu.

About Western Dakota Tech

Western Dakota Tech was established in 1968 and is the only technical college serving the western South Dakota region.

Western Dakota Tech offers programs in a variety of fields, including Business and Computers, Construction and Manufacturing, Energy and Environmental Technologies, Health Sciences, Legal and Public Services, and Transportation Technologies.

More than 96 percent of Western Dakota Tech's most recent graduates are working, continuing their education, or are enlisted in the military.

Western Dakota Tech faculty, staff, and administration focus their efforts on helping students gain the skills and experiences they need to succeed. Through hands-on learning, internships, and industry partnerships, Western Dakota Tech students graduate ready to make a real and immediate contribution to their employers and to their communities.

Western Dakota Tech is located at 800 Mickelson Dr.

For information about Western Dakota Tech, call (800) 544-8765 or (605) 718-2565 or send an email to admissions@wdt.edu. Visit us on the web at wdt.edu.