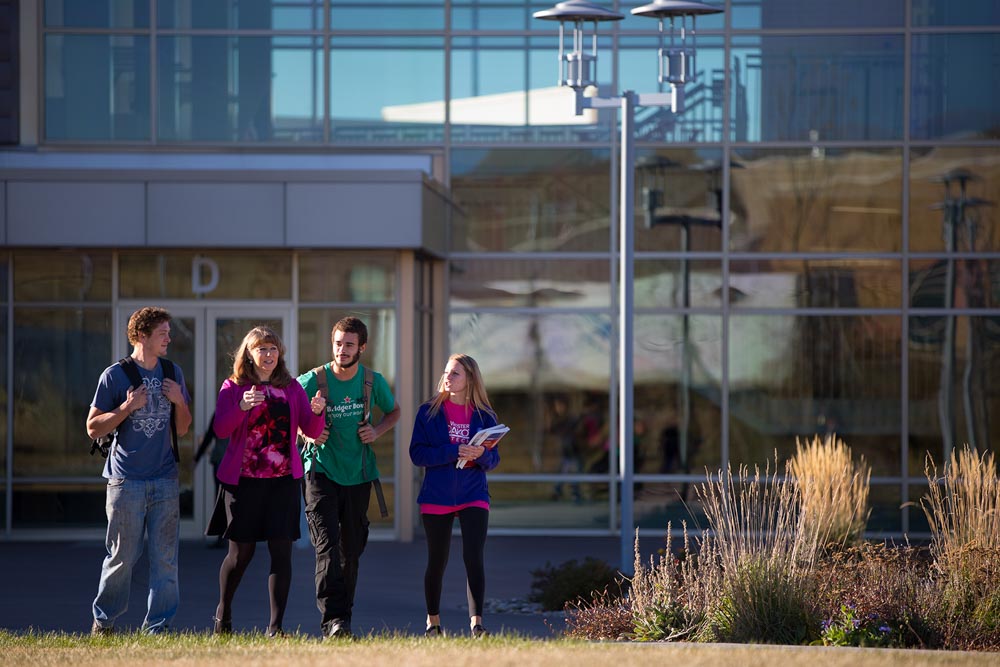 To help decrease the potential of community spread of COVID-19 (Coronavirus), the South Dakota Board of Technical Education (BoTE) meetings slated to take place at Western Dakota Tech (WDT) Wednesday, March 25, and Thursday, March 26, will now take place via teleconference on March 26.

The hearing to consider Western Dakota Tech's Local Education Agency (LEA) petition has been rescheduled for 10 a.m. (MST) on Thursday, May 21, at WDT. This date change has been made to ensure the public can participate and provide testimony that could assist the Board in deliberations. Those interested in the March 26 BoTE meeting can find the agenda, and link to listen live, at https://boardsandcommissions.sd.gov/Meetings.aspx?BoardID=192.

Lake Area Tech, originally set to host the May BoTE meeting, will now host in October.

LEA Background

The Rapid City Area Schools (RCAS) Board, in agreement with Western Dakota Tech (WDT), is petitioning for WDT to become the first technical college Local Education Agency (LEA) in S.D. Becoming an LEA would remove WDT as an educational component of RCAS.

Currently, individuals from communities outside of Rapid City, served by WDT, have little voice in the college's local governance. Because WDT is a part of RCAS, only people living in the Rapid City School District are eligible to be elected to serve on the local WDT board. A new, separate board would allow for board members, from industry around the area that rely upon WDT program graduates for employees, to be focused primarily on the needs of technical higher education. The current election system does not allow for such considerations.

RCAS school board members' constituencies rely upon the board members to focus on district needs and issues, which can create challenges for board members to spend on WDT matters. Thus, the RCAS Board has petitioned the South Dakota Board of Technical Education for WDT to become its own independent education agency. Since WDT's organizational structure has allowed the college to function independently from the RCAS District, the cost to WDT for this change would be minimal.

"With a broader range of voices in governance, the overall impact on WDT in becoming its own LEA is expected to be quite positive and position the college to have a much greater impact on Western S.D. – particularly the region's economy," said Ann Bolman, Ed.D., Western Dakota Tech President. "We invite the public to attend the public hearing in May and remain hopeful the BoTE will approve the petition."

About Western Dakota Tech
Western Dakota Tech was established in 1968 and is the only technical college serving the western South Dakota region.

Western Dakota Tech offers programs in a variety of fields, including Business and Computers, Construction and Manufacturing, Energy and Environmental Technologies, Health Sciences, Legal and Public Services, and Transportation Technologies.

More than 98 percent of Western Dakota Tech's most recent graduates are working, continuing their education, or are enlisted in the military. [Placement information is derived from graduate surveys, faculty-collected data, placement surveys started six months after graduation, and the South Dakota Department of Labor and Regulation. Overall placement rate is figured by: (responding graduates employed, continuing education, or in military service)/(responding graduates who are seeking employment). The number of program graduates are unduplicated by CIP code.]

Western Dakota Tech faculty, staff, and administration focus their efforts on helping students gain the skills and experiences they need to succeed. Through hands-on learning, internships, and industry partnerships, Western Dakota Tech students graduate ready to make a real and immediate contribution to their employers and to their communities.

For information about Western Dakota Tech, call (800) 544-8765 or (605) 718-2565 or send an email to Admissions@wdt.edu. Visit us on the web at wdt.edu.