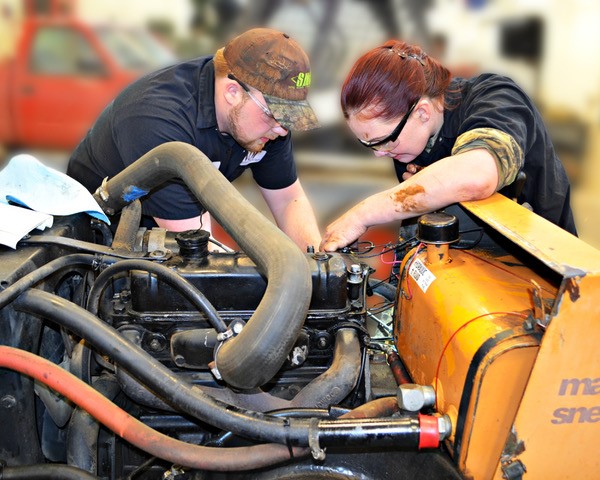 The Western Dakota Tech Transportation Technology Club will present the first Mechanical Trade Expo on Friday, Aug. 24, noon to 4 p.m., in the Western Dakota Badlands Hall building.

The Expo will feature participation from a wide variety of industry representatives, including:

Associated General Contractors
Bierschbach Equipment & Supply
Black Hills Tools
Butler Machinery Company
Carquest Auto Parts
Ford
Mac Tools
MainLine Contracting
Matco Tools
NAPA Auto Parts
Pete Lien & Sons
Shaeffers
Snap On Tools
Snap On Industrial
Titan Machinery
The event will include demonstrations and is an opportunity for students and the public to learn about opportunities in the trades. Food, fun, and networking will be provided. This event is free and open to the public.
-----------------------------------------------------------------------

About Western Dakota Tech

Western Dakota Tech was established in 1968 and is the only technical college that serves the western South Dakota region.

Western Dakota Tech offers programs in a variety of fields, including Business and Computers, Construction and Manufacturing, Energy and Environmental Technologies, Health Sciences, Legal and Public Services, and Transportation Technologies.

More than 96 percent of Western Dakota Tech's most recent graduates are working, continuing their education, or are enlisted in the military.

Western Dakota Tech faculty, staff, and administration focus their efforts on helping students gain the skills and experiences they need to succeed. Through hands-on learning, internships, and industry partnerships, Western Dakota Tech students graduate ready to make a real and immediate contribution to their employers and to their communities.

For information about Western Dakota Tech, call (800) 544-8765 or (605) 718-2565 or send an email to admissions@wdt.edu. Visit us on the web at www.wdt.edu.