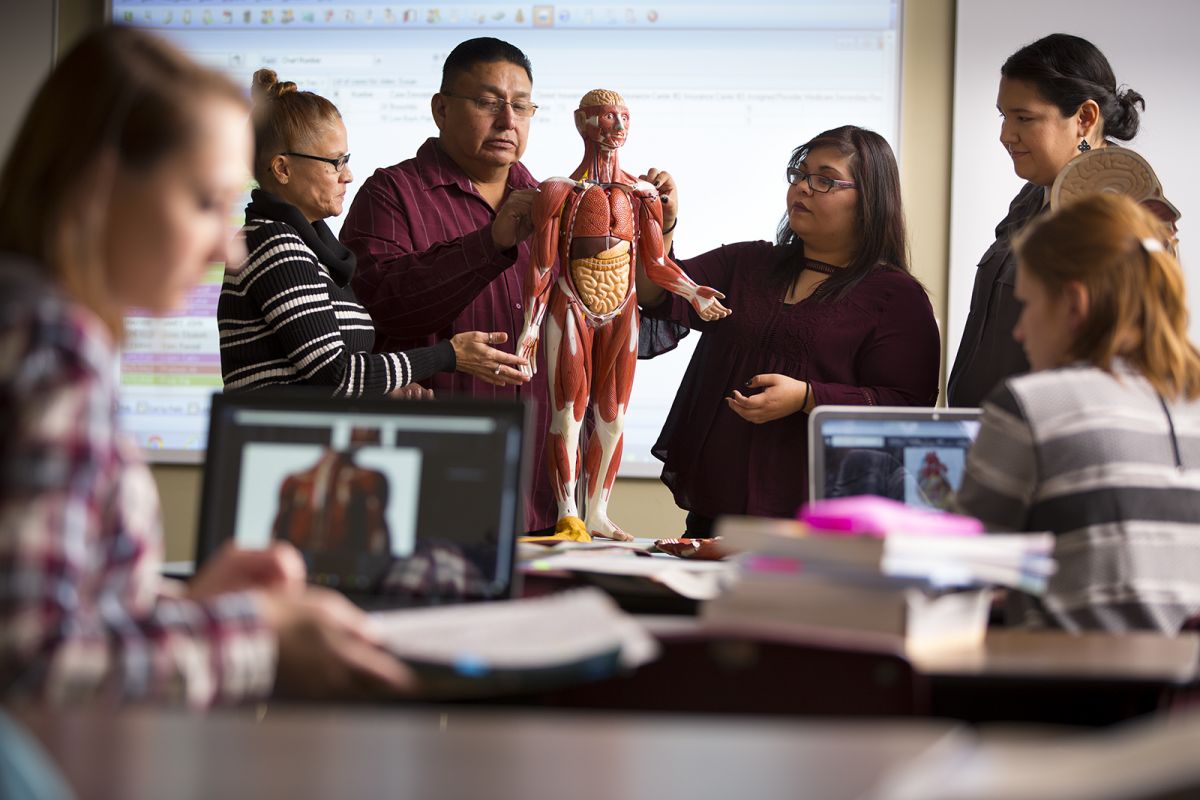 Western Dakota Tech's diverse student body sets it apart from other institutions of higher learning in South Dakota.



That diversity means something to the Federal government. Specifically, Western Dakota Tech's significant Native American enrollment rates have earned it a special Federal designation. Western Dakota Tech is the only college designated as a Native American-Serving Nontribal Institution in the state of South Dakota.


The U.S. Department of Education defines Native American-Serving Nontribal Institutions "as an institution of higher education that at the time of application is an eligible institution under section 312(b), has an enrollment of undergraduate students that is not less than 10% Native American students, and is not a tribal college or university."

"We are extremely proud to be the only federally-designated Native American-Serving Nontribal Institution in South Dakota," said Ann Bolman, Ed.D., Western Dakota Tech President. "This designation, along with our overall student diversity helps us impress upon the public that we are open and welcoming to everyone and that we strive to make a difference."

Dr. Bolman says the college strives to recruit students of all ages, races, and ethnicities. She says those efforts are reflected in the student body population. Nearly 40 percent of Western Dakota Tech's student body is 22 years of age or older, 35 percent are first generation college students, and just over 16 percent are single parents. More than 12 percent of the students are minorities, with 11 percent being Native American.

As all college students can face a multitude of challenges, Western Dakota Tech has established a means to reach out and help them succeed. At Western Dakota Tech, every student is assigned a Student Success Coach. These coaches help ensure students have all the academic and personal support they need.

Success Coaches assist students in many different ways from arranging tutors, providing support, academic tips, connecting them with clubs and organizations, and finding additional personal resources as needed.

"At Western Dakota Tech we recognize each student can face a very different set of circumstances and obstacles. And, as we understand a diverse student body can face different challenges, we have established services to help every student achieve their higher education and career goals," Dr. Bolman said. "We are committed to helping each and every student achieve success."

-This article was submitted by Western Dakota Tech and appears in the March 2017 Rapid City Chamber of Commerce Investment Report.



###


About Western Dakota Tech
Western Dakota Tech was established in 1968 and is the only technical college that serves the western South Dakota region.

Western Dakota Tech offers programs in a variety of fields, including Business and Computers, Construction and Manufacturing, Energy and Environmental Technologies, Health Sciences, Legal and Public Services, and Transportation Technologies.

More than 86 percent of Western Dakota Tech's most recent graduates are working, continuing their education, or are enlisted in the military.

Western Dakota Tech faculty, staff, and administration focus their efforts on helping students gain the skills and experiences they need to succeed. Through hands-on learning, internships, and industry partnerships, Western Dakota Tech students graduate ready to make a real and immediate contribution to their employers and to their communities.

For information about Western Dakota Tech, call (800) 544-8765 or (605) 718-2565 or send an email to admissions@wdt.edu. Visit us on the web at www.wdt.edu.