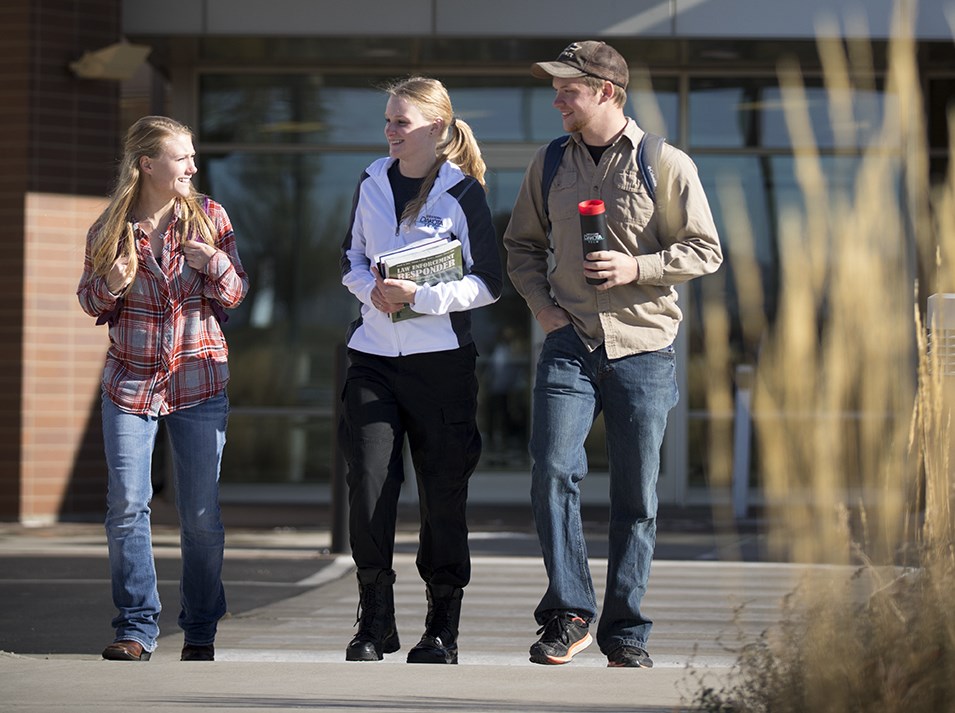 South Dakota's four technical colleges plan to resume on-campus operations this fall, with face-to-face teaching and learning at institutions across the state. The colleges will continue to focus on providing high-quality online instruction to complete the spring and summer semesters. "The system will continue to seek advice from experts in public health, epidemiology, and emergency management, as we make decisions to safely and appropriately prepare for the fall semester," said Dana Dykhouse, Chairman of the Board of Technical Education. "The health of our students, faculty, and staff is paramount."

The technical college presidents and their staff are planning for the safe return of students and implementing campus protocols required to address the ongoing public health challenge. As the situation evolves, the colleges will prioritize safety and be prepared to act quickly to promote both student well-being and success.

Ann Bolman, Ed.D., Western Dakota Tech President (WDT), applauds students and faculty for their efforts to adapt to online courses during the pandemic. She said although it has been a challenge for students and employees, they have made the necessary adjustments, learned a lot in the process, and the college has continued to offer the career training excellence it is known to provide.

WDT has increased its already strong student support services and remains available to assist them as needed to graduation and beyond.

Returning to on-campus courses and labs, when safe, is a priority.

"All of us at Western Dakota Tech look forward to being together face-to-face with our students on campus this fall. We have taken precautions to increase the safety of our students and employees, during the pandemic, and are taking extra steps now to provide a safe learning environment when we all return to campus," Dr. Bolman said.

Dr. Bolman believes WDT enrollment will continue in a positive trend.

"In this tough economy one thing has remained the same and that is we prepare students for careers in high need from welding, to computer science, and nursing. There are jobs available now in this area and throughout the country in our career program fields," Dr. Bolman said. "Now is actually a good time to consider summer and fall courses and financial aid is available."

Individuals interested in enrolling for summer or fall courses, or seeking more information, can call WDT Admissions at (605) 755-2565, email Admissions@wdt.edu, or schedule a video chat with Admissions, Dual Enrollment, and Financial Aid staff at WDT.Edu/RemoteEnrollment."

More specific plans regarding the fall semester will be announced by the colleges in the coming weeks and months.

The South Dakota Board of Technical Education provides support to Lake Area Technical College, Mitchell Technical College, Southeast Technical College, and Western Dakota Technical College.

About Western Dakota Tech

Western Dakota Tech was established in 1968 and is the only technical college serving the western South Dakota region.

Western Dakota Tech offers programs in a variety of fields, including Business and Computers, Construction and Manufacturing, Energy and Environmental Technologies, Health Sciences, Legal and Public Services, and Transportation Technologies.

More than 98 percent of Western Dakota Tech's most recent graduates are working, continuing their education, or are enlisted in the military. [Placement information is derived from graduate surveys, faculty-collected data, placement surveys started six months after graduation, and the South Dakota Department of Labor and Regulation. Overall placement rate is figured by: (responding graduates employed, continuing education, or in military service)/(responding graduates who are seeking employment). The number of program graduates are unduplicated by CIP code.]

Western Dakota Tech faculty, staff, and administration focus their efforts on helping students gain the skills and experiences they need to succeed. Through hands-on learning, internships, and industry partnerships, Western Dakota Tech students graduate ready to make a real and immediate contribution to their employers and to their communities.

For information about Western Dakota Tech, call (800) 544-8765 or (605) 718-2565 or send an email to Admissions@wdt.edu. Visit us on the web at wdt.edu.