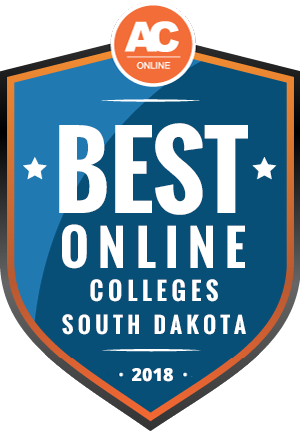 AffordableCollegesOnline.org (ACO), a leader in higher education information, resources and rankings has recognized Western Dakota Tech for its excellence in online learning.

"We wanted to honor the colleges and universities setting the bar for online learning," said Dan Schuessler, CEO and Founder of AffordableCollegesOnline.org. "These schools are going above and beyond the industry standard to help make online education programs an excellent option and more affordable." Only public, not-for-profit institutions were eligible for the ranking. The primary data points used to identify the best online colleges of 2018 include the following:

• Regional accreditation
• In-state tuition and fees
• Percent of full-time undergraduate students receiving institutional financial aid
• Number of online programs offered
• Student-to-teacher ratio
An in-depth look at Western Dakota Tech's top rankings and their detailed methodology can be seen here: Best Online Colleges in South Dakota.

AffordableCollegesOnline.org has distinguished its ranking scale by using a Peer-Based Value metric, or PBV. A "bang for your buck" metrics, the PBV compares the cost of a program to the cost of other programs with the same (or a similar) qualitative score. It also compares the qualitative score of the program to the score of other programs with the same (or a similar cost).
----------------------------------------------------------------------------
About Western Dakota Tech

Western Dakota Tech was established in 1968 and is the only technical college that serves the western South Dakota region.

Western Dakota Tech offers programs in a variety of fields, including Business and Computers, Construction and Manufacturing, Energy and Environmental Technologies, Health Sciences, Legal and Public Services, and Transportation Technologies.

More than 96 percent of Western Dakota Tech's most recent graduates are working, continuing their education, or are enlisted in the military.

Western Dakota Tech faculty, staff, and administration focus their efforts on helping students gain the skills and experiences they need to succeed. Through hands-on learning, internships, and industry partnerships, Western Dakota Tech students graduate ready to make a real and immediate contribution to their employers and to their communities.

For information about Western Dakota Tech, call (800) 544-8765 or (605) 718-2565 or send an email to admissions@wdt.edu. Visit us on the web at www.wdt.edu.