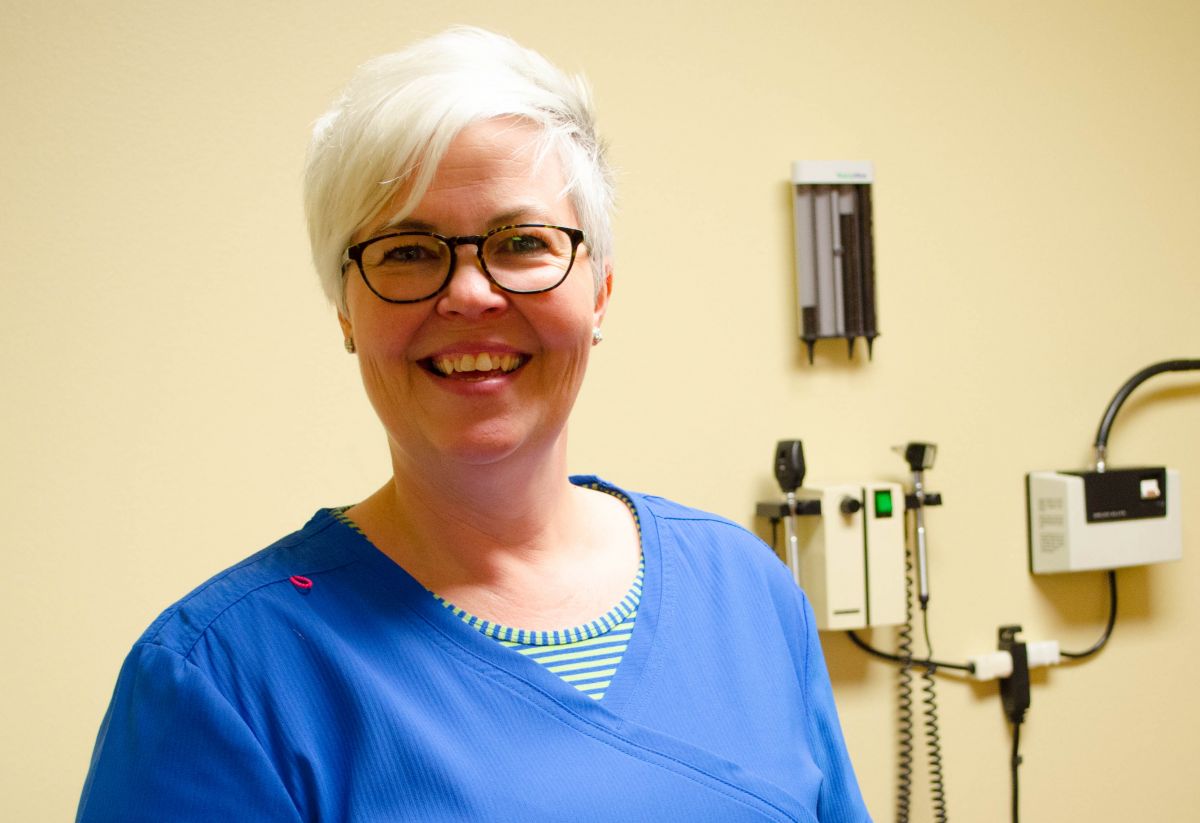 Cara Riker's life has been positively impacted by the Build Dakota Scholarship Fund and she couldn't be any happier. Riker just passed the nursing board exams and became an "official nurse" on Feb. 6.
"I am so happy right now," the Western Dakota Tech graduate said. "I always wanted to be a nurse and Build Dakota made it possible. It has been a real life-changer for me."
Riker was one of Western Dakota Tech's first Build Dakota Scholarship recipients in 2015. Build Dakota was created as a workforce initiative to fill high-need career positions in South Dakota. It began with a $25 million donation from T. Denny Sanford and a $25 million match from the state of South Dakota. The scholarship fund provides full-ride scholarships to students attending Lake Area Technical Institute, Mitchell Technical Institute, Southeast Technical Institute or Western Dakota Technical Institute.
Riker says the Build Dakota Scholarship provided her the opportunity to work in nursing, something she had wanted to do for many years. Riker originally went to college and received a degree in Business Management Marketing from Western Dakota Tech in 2009. Not long after, she decided she wanted to go back to school to study nursing, but did not have the funds to pursue it.
Riker had almost given up on her dream of becoming a nurse when she found out about the Build Dakota Scholarship Fund that was established in 2014. She applied for the scholarship at Western Dakota Tech in April 2015, was accepted, and started nursing school in August of that year.
The newly credentialed Licensed Practical Nurse just graduated from Western Dakota Tech's Nursing Program in December 2016 and is already working directly for Nancy Babbitt, M.D., at Creekside Medical Clinic in Rapid City.
"I am blessed. I love being a nurse and working for Dr. Babbitt," Riker said. "I cannot tell you enough good things about Build Dakota. I've talked to others who also received the scholarship and we all agree that it is the best thing to ever happen to us. I would not have been able to go back to school and become a nurse without it."
###