Bill of Rights Exhibit on Display through Feb. 28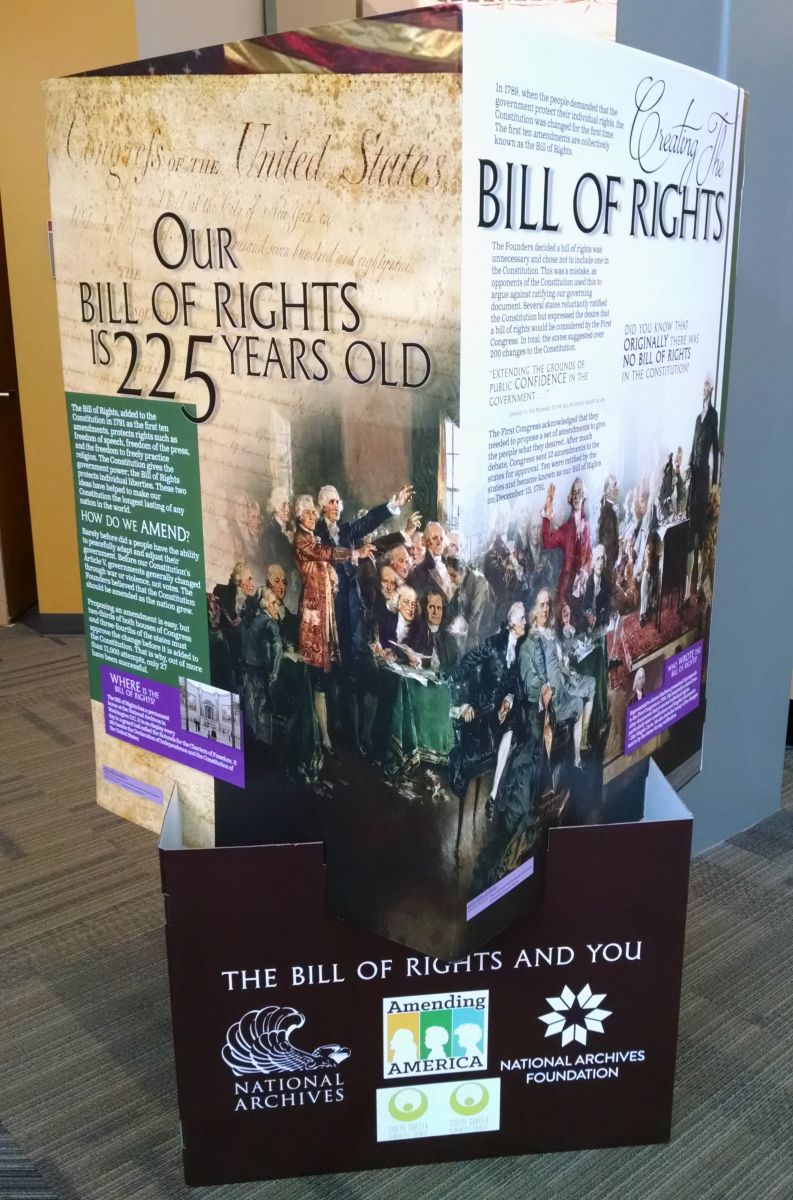 Western Dakota Tech's Library is featuring a new pop-up exhibition from the National Archives, "The Bill of Rights and You," commemorating the 225th anniversary of the ratification of the landmark document. Western Dakota Tech is located at 800 Mickelson Dr.
"The Bill of Rights and You" spotlights one of the most remarkable periods in American history, explores the origins of the first 10 amendments to the U.S. Constitution (collectively known as the Bill of Rights), illustrates how each amendment protects U.S. citizens, and looks at how Americans exercise the rights outlined in the amendments. "The Bill of Rights and You" invites visitors to connect directly with the people, places, and events that mark this historic document's evolution.