Classes Canceled Tues., Feb. 25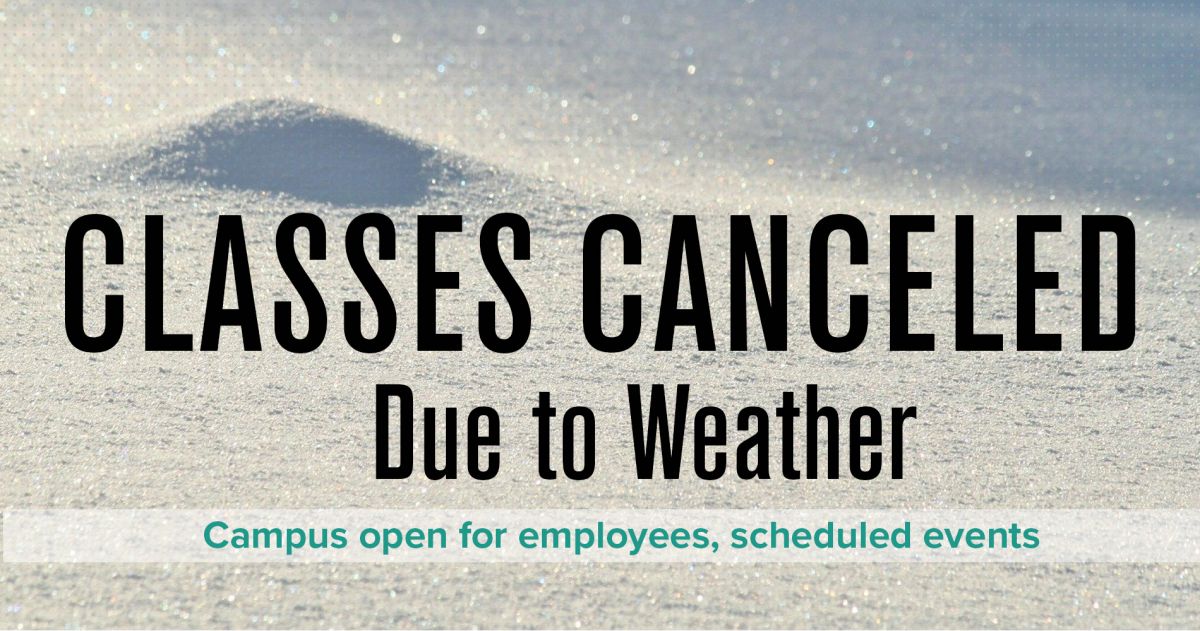 Classes are canceled Tuesday, Feb. 25, due to inclement weather. Students are not expected to report for class. The Business & Technology Camp has also been canceled.

Faculty and staff are expected to report for work at 11 a.m. or make arrangements with direct supervisors.

The campus will open at 11 a.m.for scheduled events and activities.