Former Educator Honored with Memorial Fund for Business Students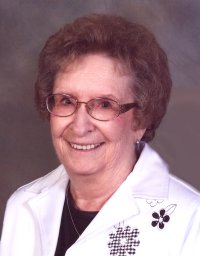 A long-time Western Dakota Tech educator will continue to make a difference in the lives of Business students thanks to a memorial fund her family has established in her honor.
Darlene Valades enjoyed teaching and was a strong advocate of continuing education and Western Dakota Tech. Following her retirement in 1990, after teaching business courses here for 18 years, she continued to speak highly of her time at the college and the education students receive.
Sadly, Darlene passed at age 83 in 2014. In honor of his wife, Darlene's husband Salvador "Chuck" Valades, and their three children Vince, Tina, and Vance, have started the Darlene J. Valadez Memorial Fund with a generous contribution to the Western Dakota Tech Foundation.