Electrical Trades Student Named Tradesman of the Month by Tool Box Buzz National Website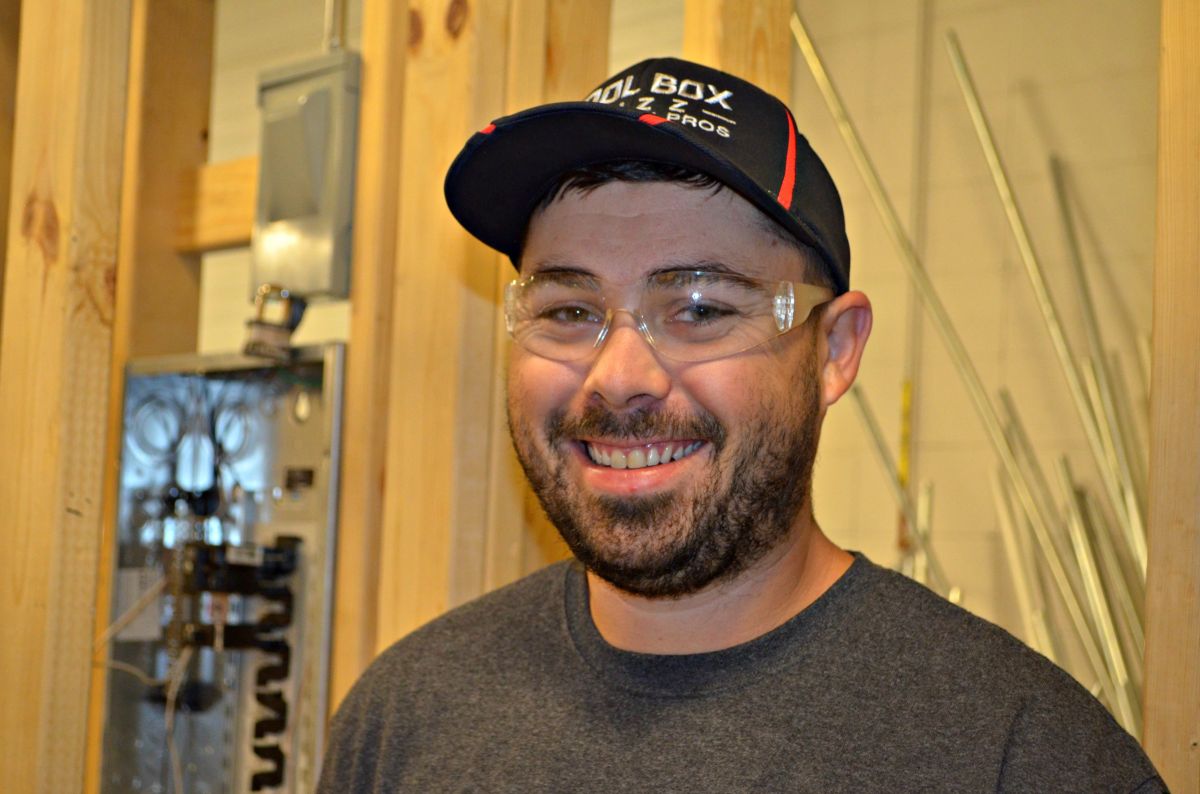 Eddie Hillmann, second-year Western Dakota Tech Electrical Trades student, was selected by the national website Tool Box Buzz as Student of the Month for July 2018.
Hillmann, originally from Denver, Colo., was featured in a story and photos on the Tool Box Buzz website on Aug. 3. Hillmann is an electrician's apprentice, interned with Freeman's Electric Service in Rapid City, and is a six-year U.S. Air Force veteran.