Students gain skills and history through generous donation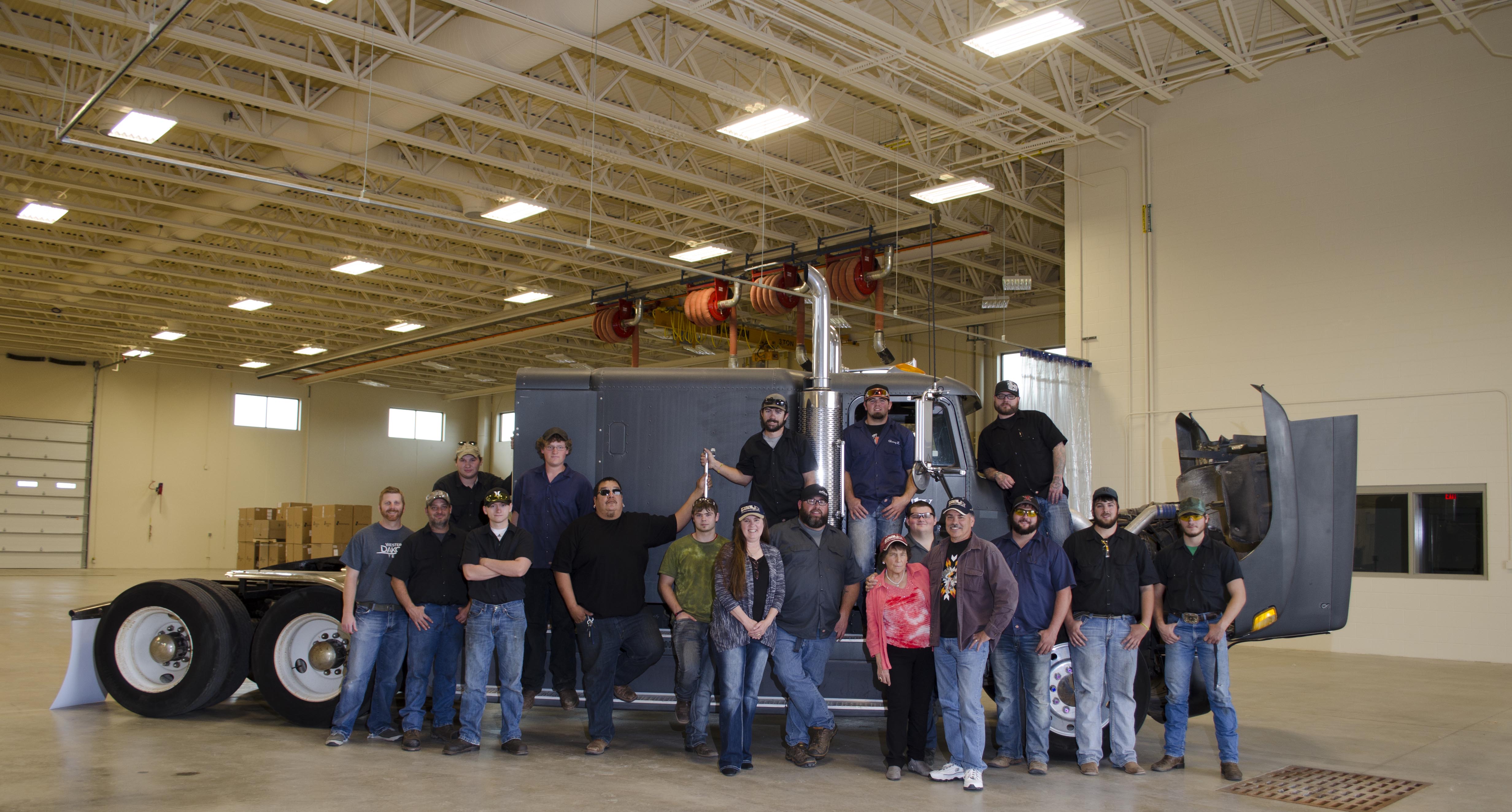 Laughter breaks free among the group of excited voices flipping through family photo albums. Students intently listen with wonder as they hear the history of Larry J. Croft and "Mouse", his pristinely-kept 1996 Freightliner semi-truck.
This was the scene in the new Transportation Technology Lab at Western Dakota Tech as students met the family who donated the entire Freightliner semi-truck to the college last month.