Extensive, Mass Casualty Simulation Event Hones Skills of Western Dakota Tech Students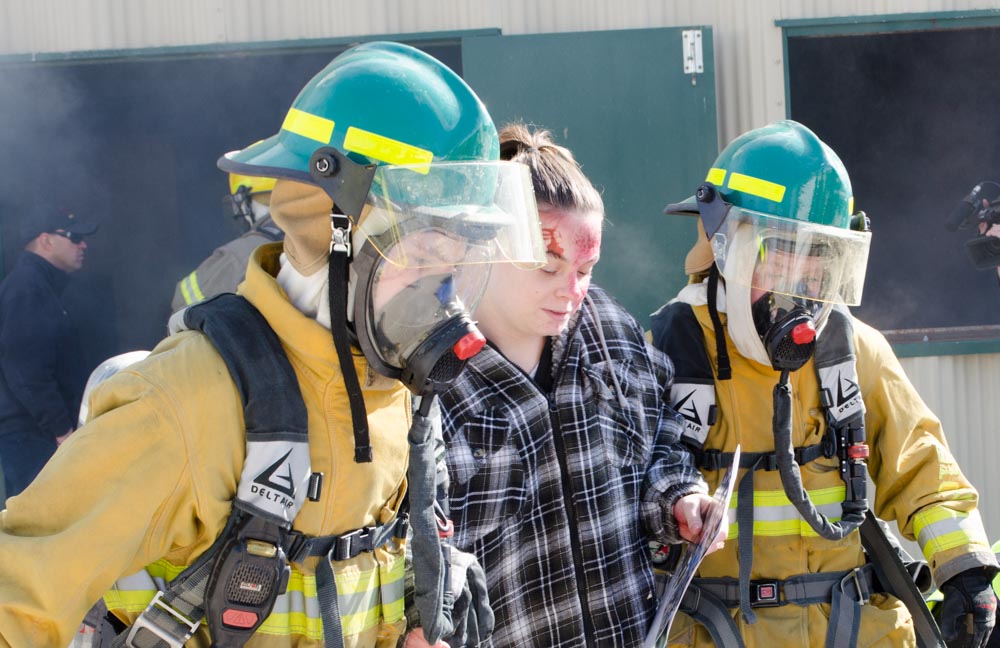 The major impact Western Dakota Tech graduates will have during and after real-life disasters was clearly evident during the college's annual Mass Casualty Simulation event.
This year's simulation featured the explosion of a meth lab with a subsequent fire, individuals with guns, and many bystander victims with an array of injuries and drug induced conditions. The realistic event started in the fire tower on Sedivy Lane and concluded on the Western Dakota Tech campus on March 14.