Transportation & Manufacturing Camp for High School Students Filling Quickly - Register Today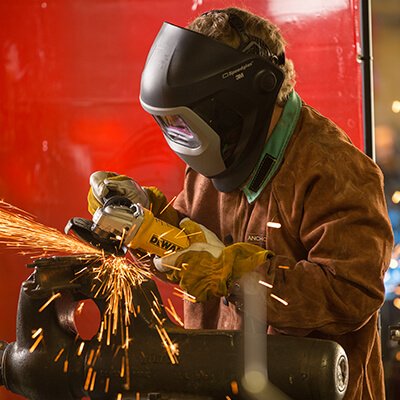 One of the most popular booths at the recent Western Dakota Tech Career Expo provided high school students the opportunity to use a welding torch. Noting the activity was "cool" and "fun", some students - both young men and women - said they might consider a career in welding after trying it for the first time.
There is good news for students who are interested in learning more about Welding, Computer-Aided Drafting, Precision Machining, and Transportation Technology - Light and Heavy Duty.
Western Dakota Tech is hosting an activity-rich Transportation and Manufacturing Camp featuring the college programs, on campus, Tuesday, Nov. 7. Sessions will run from 8:30 a.m.
to
2:30 p.m.
and
a free lunch will be provided. This event is an excellent way for students to learn more about these careers and choose the right one for them.