Western Dakota Tech Celebrating 50th Anniversary with Week of Special Events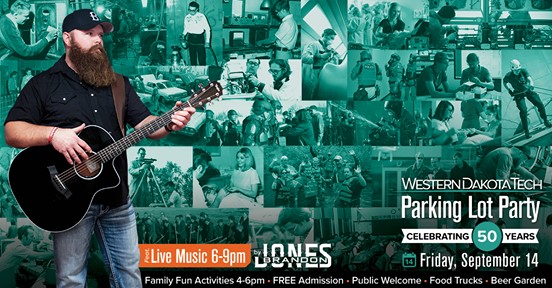 Western Dakota Tech is celebrating its 50th Anniversary this week with several special events on campus. This will be a fun week of reflection, looking ahead to the future, and numerous festivities.

The public is invited to join us in recognizing this milestone on Friday, Sept. 14, at an Outdoor Bash (4 p.m. to 6 p.m.) and Concert (6 p.m. to 9 p.m.) on campus. Western Dakota Tech is located at 800 Mickelson Dr.