WDT Board of Trustees Leadership Elected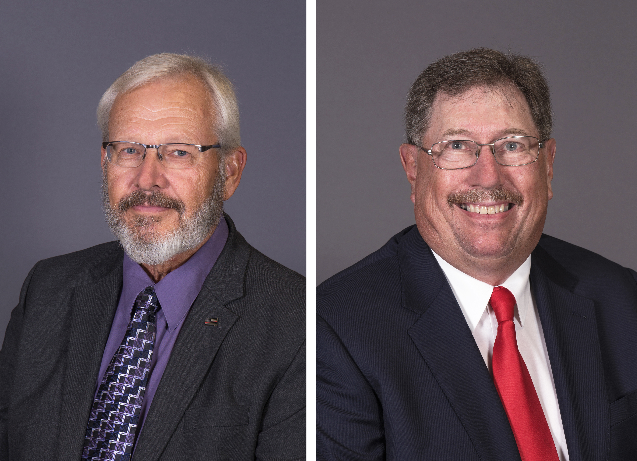 Photo L-R: WDT Board of Trustees Chair Mike Roesler; WDT Board of Trustees Vice-Chair Tom Brunner.

The leadership of the first Western Dakota Tech (WDT) Board of Trustees was determined during the Board's regularly scheduled meeting, in the Event Center, on Sept. 9.

Mike Roesler, former Rapid City Area Schools (RCAS) Board President and retired firefighter, of Rapid City, was elected Chair of the new WDT Board of Trustees. Tom Brunner, South Dakota State Representative and farmer from Nisland, S.D., was elected Vice-Chair.