Plumbing Students Contribute Skills, Labor for Love INC's New Building Project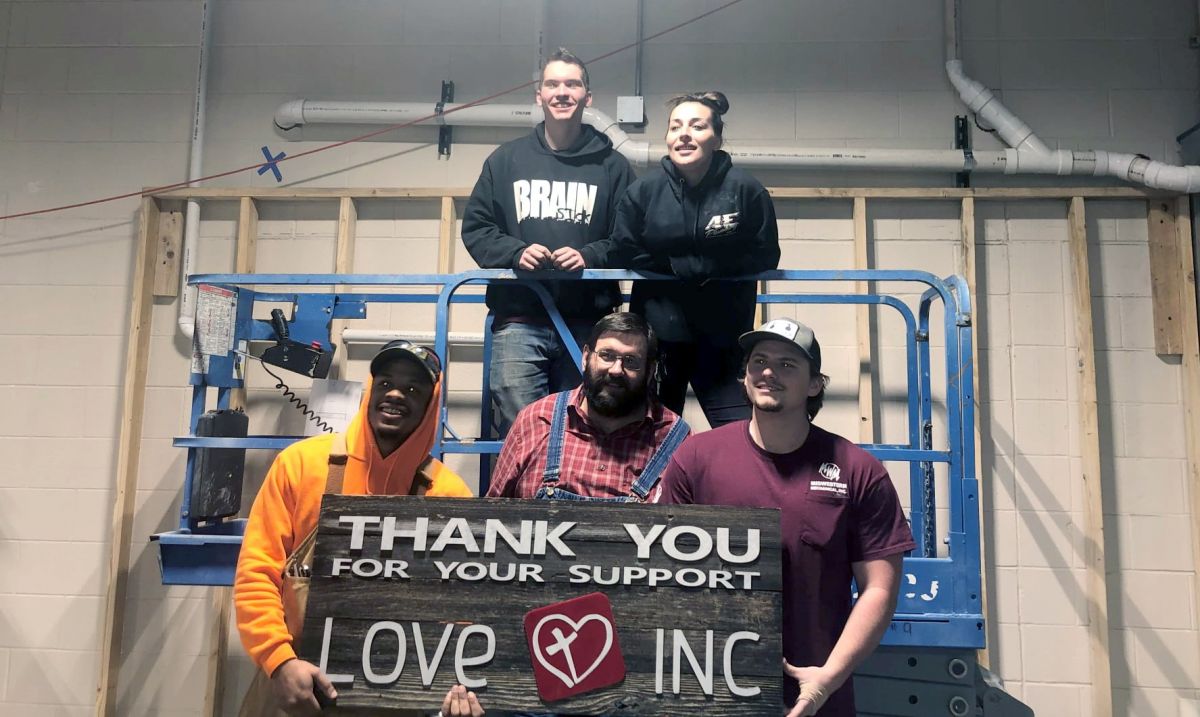 Western Dakota Tech Plumbing Technology program students, under the guidance of Program Director Walter Cline, are contributing their skills and labor on the Love INC of the Black Hills new building construction project. The new Love INC building is located at 414 E. Omaha St.

Cline's students have been working on the drain waste and vent system on a couple of bathrooms. Some of the work has been challenging, as they have had to work on lifts 15 ft. above ground to attach hangers for vents to steel bar joists.